Is it time to divest of that asset that could achieve a higher value for a different owner? Maybe.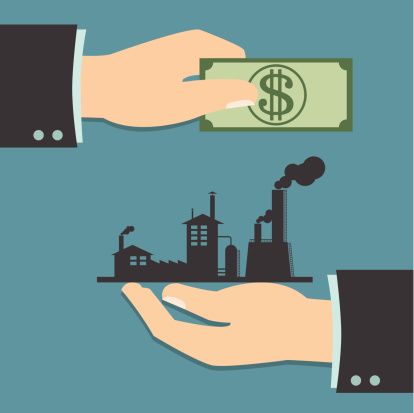 Compared with two years ago, when more than half were "ambivalent," a majority of investors (almost 80%) are now more amenable to companies pursuing divestitures aggressively.
The Boston Consulting Group, in its 2014 M&A report, released Monday, also finds that divesting companies get rewarded: in 8,300 divestitures over the last 24 years, the stock price of the average seller rose 1.4% in the days following the divestiture announcement.
The report also shows that divestitures can improve the performance of a company's remaining operations. In analyzing 6,642 firms since 1990, BCG reveals that a company's earnings before interest, taxes, depreciation, and amortization margin rose by more than 1% between the time news broke about the exit and the end of the company's fiscal year.
The impact is even greater for distressed sellers, says BCG. "By divesting assets, these companies improve their EBITDA margins by 14% on average after the divestiture, moving from negative EBITDA to better than break-even."
Not all divestitures are welcome by investors, however. "Investors reward companies that have credible exit strategies and punish those whose rationales and execution are unconvincing," BCG says in a press release.
In BCG's study, 55% of all divestitures created value, as measured by the average cumulative abnormal return (CAR). The CAR is the change in market value over a seven-day window centered on the transaction announcement date, compared with a broader index. While successful sellers received an average increase in CAR of 6.6%, the other 45% saw an average drop in CAR of 4.8%.
And, interestingly, most investors prefer a spin-off to existing shareholders versus the other two popular types of divestments — a trade sale (a sale to a strategic or financial buyer) or a carve-out (the parent sells a partial interest to the public but retains ownership). This is the case even though spin-offs do not generate cash for the seller and usually take more time to complete than a sale to a strategic buyer or financial sponsor.
BCG's report, "Don't Miss the Exit: Creating Shareholder Value Through Divestitures," found that "the post-announcement return for spin-offs was 2.6% — double the 1.3% and 1.2% generated by trade sales and carve-outs, respectively."
Ultimately, market conditions and the specific components of a deal "will determine the best exit strategy," according to Alexander Roos, a BCG senior partner and coauthor of the report. "But market conditions in particular can change quickly. Companies can keep their options open by pursuing multiple tracks simultaneously until the time comes to make a final decision."
Image: Thinkstock