After working in investment banking and consulting, Jay Jung, president and fractional CFO for Embarc Advisors, is now on a mission to help his corporate finance clients in everything from M&A to cash management. His experience makes him well-suited to a CFO position, but he instead runs his own consulting firm and takes on the CFO duties needed by Embarc's clients.
As ultimately a CFO-for-hire, Jung has worked with all types of companies needing financial direction and leadership. Jung shared his thoughts with CFO on the most valuable parts of his career, the leadership challenges CFOs face, what employees value most, and at what point in a business's lifecycle a full-time CFO becomes necessary.
---
Jay Jung 

Founder and Fractional CFO, Embarc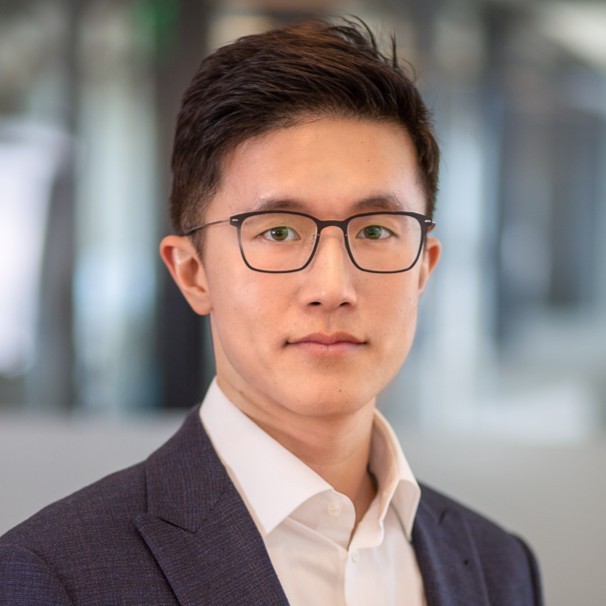 Corporate finance consultant
Notable previous companies:

Goldman Sachs
McKinsey  & Company
NHN
---
This interview has been edited for brevity and clarity.
ADAM ZAKI: In your experience, what professional and personal traits make up good financial leadership, and how does it shape the finance team?
JAY JUNG: Critical thinking and problem-solving skills differentiate a great finance leader. Too many finance leaders relegate themselves to focus only on numbers or GAAP accounting. With mastery of the numbers, the finance leader must be able to insert themselves into the strategic conversation.
Several companies are seeing attrition in their finance and accounting teams. The finance team has visibility into the numbers. They are the first to know when the numbers are not trending in the right direction or if a cash crunch is coming. Finance people tend to be more risk averse due to the nature of the profession.
What parts of a job — whether it be company culture, management transparency, work/life balance, compensation, or something else — do you believe people value most from their employers?
JUNG: Compensation and work-life balance are certainly important factors, but I don't think that will be the winning formula. They are more so table stakes at this point. At the end of the day, what attracts high performers is the opportunity to have an impact, grow professionally and personally, and receive the recognition that comes with it.
I think finance professionals, above all, seek career development and growth opportunities. They also seek an environment and culture that supports this through training, development, and mentorship.
What should be a company's first steps forward upon the sudden departure of an executive, particularly a CFO?
JUNG: Finance manages the cash, which is the lifeblood of a company. It also manages the KPI [key performance indicator] dashboards, ensuring the company is headed in the right direction.
Finding an interim plug-and-play solution during the two-week notice period is imperative to ensuring a smooth transition.
How did your career in investment banking prepare you for your current role?
JUNG: Investment banking exposes you to all facets of finance: M&A, capital markets, treasury, and FP&A. Investment banking also provides a unique vantage point on where corporate finance intersects with strategy — you are constantly discussing strategy and go-forward planning with the C-suite and board. This is very different from a CPA or audit firm mainly focused on historical numbers and events.
What are some of the most significant differences between your role as a fractional CFO and the role of a full-time CFO?
JUNG: The biggest difference is the diversity of experience. The benefit of the fractional role is that we are exposed to a much broader range of problems.
In the last 12 months, we have worked with companies to raise equity, refinance debt, make an acquisition, sell a company, conduct a reduction in force, reduce [cash] burn while supporting growth, re-do the sales team comp plan, and more. If we were at one company, it would have taken years to experience all of those facets of corporate finance.
When done right, the fractional CFO can rapidly solve all problems. This [person] can be especially beneficial to smaller, fast-growth companies that need experienced problem solving that can adapt to a dynamic environment — and is not approaching each problem as new.
What are some good indicators that a company is ready for a full-time CFO?
JUNG: When a company has fully built out its finance team and needs the oversight of a full-time senior leader, that is the right time to hire a full-time CFO. The company should have an accounting team, a controller, [an] FP&A function, a treasury function, and other [critical pieces]. The CFO is not the "doer." She or he manages those teams and engages with other executive leadership members and the board.
Ideally, a full-time CFO should not be building Excel models and crunching numbers. They should have a support team to undertake those tasks.
What parts of your upbringing or experience, whether it was your life in Korea, school at Wharton, working at Goldman, or some other period, were integral in your success? Which parts of your career taught you the most about being a successful leader?
JUNG: My career at McKinsey, where I started as a business analyst and left as an engagement manager, taught me the most about being a successful leader. In my experience, McKinsey is a leadership institute focused on problem-solving.
There is constant training in managing clients, managing team members, project management, problem-solving techniques, and technical skills. It was a stark contrast to my work at a large investment bank where there was minimal formal training. [That] was more an on-the-job, learn-as-you-go environment. The focus was more on technical skills and less on leadership training.
Many employees today seek autonomy. Do you believe employees can be taught to work productively with a large degree of autonomy, or is it innate?
JUNG: Working autonomously can certainly be taught. But the organization has to provide some guide rails and a framework so junior team members understand the degrees of freedom.
For those from a hierarchical, command-and-control environment,  a bit of re-learning is required to understand how someone can work autonomously but still [be part of] a team environment. The organization also has to be open to trial and error.