For companies to remain competitive, using data and analytics for key business decisions is essential. But it can be tricky when the decision involves your own employees and you need to collect data from them to be fully informed.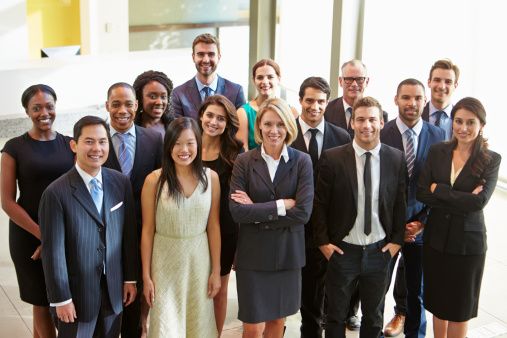 How to you obtain the information on use of time, activities, management dynamics and other items in a way that's both unobtrusive and respectful of your workers' personal boundaries?
An HBR Blog article by Chantrelle Nielsen, a vice president at VoloMetrix, offers several tips.
Find a sponsor. To lend employee data collection more validity, you will need the support of a senior-level staffer. This person can explain to employees why the data collection is important while assuring them that the information will remain private.
Have a hypothesis. What is the objective of the project? You will need to come up with one before you begin. Formulate a clear and cogent plan as to why you need the data as well as "what changes will be made based on the findings, how the results of these changes will be measured and the return on investment that justifies the time and energy put into the project."
Default to anonymity and aggregation. Don't use this as a pretext for snooping into your workers' private lives. Nielsen suggests using metadata only, beginning with e-mail and calendar data. And, make sure to anonymize the sender and recipients' email addresses to their departments. "To further protect anonymity, … aggregate reporting to a minimum grouping size so that it's not possible to drill down to a single person's data and try to guess who they are," the article further notes.
If you can't let employees be anonymous, let them choose how you use their data. Unfortunately, there are times where it's not possible to use anonymous employee data. In these instances, Nielsen advises asking the permission of workers in the following way: Send them an e-mail asking if they would like to be included in the study; if they're not interested, they can opt-out.
Screen for confidential information. Then screen again. Be extra cautious when coming across sensitive information. As Nielsen explains, "Certain teams, such as legal, HR or mergers and acquisitions, will be dealing with more sensitive matters than normal, and their data may need greater protection." To help vet the information, don't exclude keywords that might bring up sensitive matters in the data collection. Also, be sure to delete any data that hasn't been screened "by the initial configuration, because both people and software can miss the meaning of textual information."
Don't dig for personal information. Remember that employees have a right to their privacy and very often some might interrupt their work schedules for a variety of personal reasons, such as dentist appointments or picking up children from school. Also, some companies have policies that do protect their employees' rights to use company systems for personal reasons. Besides, there is little business value to be derived from examining this kind of information. Managers should handle personal matters; they shouldn't be handled by data projects.
Source: HBR Blog Network: Collect Your Employees' Data Without Invading Their Privacy
Image: Thinkstock