Many executives are aware that the Hart-Scott-Rodino (HSR) Act may pose barriers to a potential merger or acquisition. Among other things, the HSR Act generally requires a corporation to provide advance written notice to the Federal Trade Commission (FTC) and Department of Justice (DoJ) before buying significant amounts of another entity's voting securities or assets. The notification process involves paying a filing fee (from $45,000 to $280,000 depending on transaction size) and completing a 30-day waiting period (which may be terminated early) before the buyer can acquire the voting securities.
What you may not know is that the regulators interpret the HSR Act as applicable to any potential acquirer, whether a corporation or an individual such as an executive officer or a director. The FTC does not view the act's "investment purposes only" exemption as applicable to an individual involved in a company's management. Unless there is an available exemption, the advance-notification requirements noted above apply to any acquisition of voting securities that exceeds an applicable reporting threshold.
As of February 27, 2012, the basic reporting threshold is for acquisitions of voting securities above $68.2 million. There are additional higher thresholds, $136.4 million and $682.1 million, that can trigger additional reporting requirements. Failure to comply with the HSR Act's advance-notification requirements may result in the assessment of a civil penalty of up to $16,000 per day.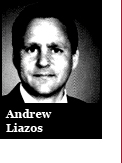 So, what does this have to do with executive compensation? Last December the DoJ announced that Comcast CEO Brian Roberts would pay $500,000 to settle civil charges that he violated the HSR Act requirements. According to the complaint, Roberts did not comply with the act "before acquiring voting securities of Comcast as part of his compensation as chairman and chief executive officer of Comcast."
The problem is that acquiring even a single share can trigger the HSR Act's advance-notification requirements. That's because each of the reporting thresholds applies based on the total current value of voting securities the individual will hold immediately following a planned acquisition. The value of publicly traded voting securities to be acquired is typically the greater of the acquisition price or the market value, which is the value of the voting securities already held by the individual. Market value is based on the lowest closing price during a 45-day look-back period. How much was previously paid for the voting securities held prior to the planned acquisition is irrelevant.
Many types of equity awards and typical stock transactions can result in the acquisition of voting securities under the HSR Act. Examples include the following:
Exercise of stock options or stock-settled stock appreciation rights.
Grant of restricted stock (if the holder has immediate voting rights), even if the shares are subject to forfeiture.
Issuance of shares on or after vesting of a restricted stock unit.
Purchases of shares under an employee stock purchase plan or 401(k) plan.
Open-market purchases, under a 10b5-1 plan or otherwise.
Dividend reinvestment plans or instructions to convert cash to stock.
Acquisitions of voting securities by related parties and certain controlled entities.
The transactions involving Brian Roberts that allegedly resulted in HSR Act violations involved receiving Comcast common stock directly (following the vesting of restricted stock units) and indirectly (through 401(k) plan transactions).
Another aspect of the DoJ's enforcement action against Roberts that is particularly a trap for the unwary is that an HSR Act filing had previously been made with the FTC. Making a filing, however, only allows for further acquisitions of voting securities during a five-year period, without an additional filing (so long as additional acquisitions do not cross the next-higher reporting threshold). It appears that Roberts's additional acquisitions of Comcast stock were made after the end of this five-year period.
This case illustrates the need to identify who may become subject to the HSR Act's notification requirements and to monitor equity-compensation transactions involving voting securities. If an applicable reporting threshold will be triggered, a company may decide that it is appropriate to reimburse officers or directors for filing fees and legal fees to comply with the HSR Act. Failure to pay attention to these matters may result in significant fines against an executive or director.
Andrew Liazos heads the executive compensation practice at law firm McDermott Will & Emery. Special thanks to Jon Dubrow, a partner in the firm's Antitrust and Competition Practice Group, for his assistance in preparing this article.