Experts often claim that the "gig economy" — a labor market characterized by the prevalence of short-term contracts or freelance work as opposed to permanent jobs — can be a positive for companies and for workers. It is often described as an evolved state of working in which a work-from-home employee is not tied down to one company or stuck with one kind of task or project.
At the same time, the argument goes, this new model lets companies throttle their workforces up and down depending on economic conditions and the demand for their products or services. Less talked about but also part of the decision to employ gig workers is the cost savings from not having to offer employee benefits.
As it turns out, however, the realities of the online gig economy are far from its perceived ideals. And that presents a problem for gig economy workers and for the businesses that employ them.
A new study from Oxford University, "Good Gig, Bad Gig: Autonomy and Algorithmic Control in the Global Gig Economy," unearths some of the problems with gig-economy work, specifically for people registered via global remote work platforms, like Freelancer.com and Fiverr. (TechCrunch had a good story on the study yesterday.)
The people that the researchers both interviewed and surveyed generally perform jobs in the areas of research, translation, and programming, and live in South East Asia and Sub-Saharan Africa.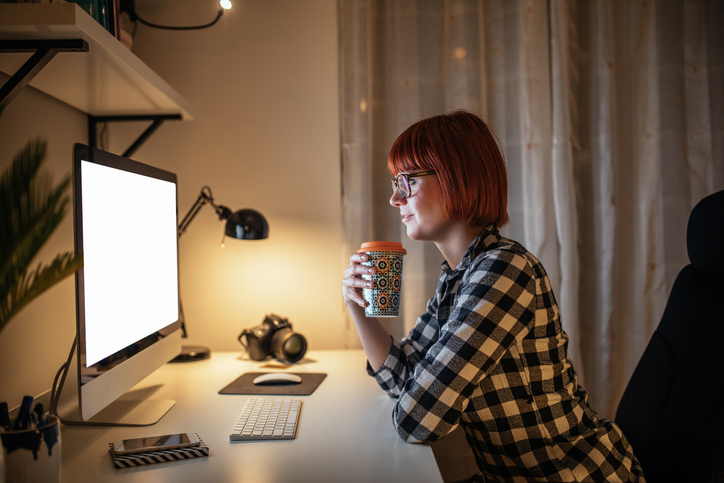 The respondents and interviewees had some good things to say about working in the gig economy. A large majority in the survey (72%) said they had flexibility in choosing and changing the order in which they undertook tasks. And 74% said they were free to choose or change their methods of work.
But this autonomy came at a price — long, irregular and anti-social hours, leading to sleep deprivation and exhaustion, for one, according to Dr. Alex Word, co-author of the Oxford paper.
Two, according to Wood, "the competitive nature of online labor platforms leads to high-intensity work, requiring workers to complete as many gigs as possible as quickly as they can and meet the demands of multiple clients no matter how unreasonable."
More than half (54%) of respondents said they had to work at very high speed, and 60% said they had to work to very tight deadlines. As a result, more than 22% said they experienced pain as a result of their work.
Study co-author Mark Graham, a professor at Oxford, says those issues are particularly prevalent among lower-skilled workers, "who must complete a very high number of gigs in order to make a decent living…. As there is an oversupply of low-skill workers and no collective bargaining power, pay remains low. Completing as many jobs as possible is the only way to make a decent living."
Another potential downside to gig economy work are the rating and reputation systems that are built into remote work platforms.
In these "algorithmic management" systems, clients rate workers following the completion of tasks. Other academic studies have shown that in these systems workers with the best scores and the most experience tend to receive more work due to clients' preferences and the platforms' algorithmic ranking of workers within search results.
This allows companies to collectively control remote workers via the economic threat of loss of future work, according to the researchers.
While a small number of workers may thrive in such a system, "the autonomy resulting from algorithmic control can lead to overwork, sleep deprivation and exhaustion as a consequence of the weak structural power of workers vis-a-vis clients," the researchers state in the paper. Essentially, the authors argue, "online labor platforms thus facilitate clients in connecting with a largely unregulated global oversupply of labour."
According to Professor Graham, the study's findings "are consistent with remote workers' experiences across many national contexts." The researchers hope their study will "shed light on potential pitfalls for remote gig workers and help policymakers understand what working in the online gig economy really looks like."