An appearance by Microsoft CEO Satya Nadella at a women's tech conference backfired when he suggested that women who don't ask for raises will earn "good karma."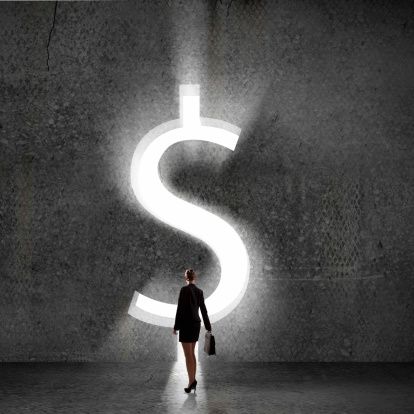 While being interviewed on stage Thursday by Maria Klawe, president of Harvey Mudd College and a Microsoft board member, Nadella was asked what advice he would give women who are not comfortable asking for pay raises.
"It's not really about asking for the raise but knowing and having faith that the system will actually give you the right raises as you go along," Nadella, who was promoted to the CEO position in February, told the Grace Hopper Celebration of Women in Computing conference in Phoenix.
"That, I think, might be one of the additional superpowers that, quite frankly, women who don't ask for a raise have," he continued. "Because that's good karma. It'll come back. Because somebody's going to know, 'That's the kind of person that I want to trust, that's the kind of person that I want to really give more responsibility to.'"
Nadella's comments sparked a social media firestorm — "I think it was a surprisingly unvarnished moment," New York Times tech columnist Molly Wood said — and he quickly went into damage control mode.
"Was inarticulate re how women should ask for raise," he said on Twitter. "Our industry must close gender pay gap so a raise is not needed because of a bias."
A few hours later, Nadella told Microsoft employees in an email that he had answered Klawe's question "completely wrong. Without a doubt I wholeheartedly support programs at Microsoft and in the industry that bring more women into technology and close the pay gap."
Women earn nearly $11,000 less each year than men — or 78 cents to every dollar made by men — according to the U.S. Census Bureau's latest report on income and poverty. At Microsoft, 29% of employees are women, according to figures the company released earlier this month.
Nadella earned $7.6 million in 2013, including a base salary of nearly $700,000 and stock bonuses.
Source: CNN Microsoft CEO to women: Not asking for a raise is 'good karma'
Image: Thinkstock