International trade wars used to brew over the course of decades. Today, they are launched overnight. And that's wreaking havoc on many companies' ability to accurately forecast growth.
As a case in point, look no further than the chronology of events surrounding the introduction of new U.S. tariffs on imported goods.
Over the span of just four months, the Trump administration introduced new tariffs on imported steel and aluminum,  agreed to drop those threats to instead work on a wider trade agreement, then reversed course again with a plan to impose tariffs on imported goods from all over the world. The most recent volley involved the United States and China each imposing levies on $34 billion of each other's exports at midnight on July 6.
Economics and political scholars will have a field day analyzing the impacts of this phenomenon on everything from global trade flows to international relations for years to come.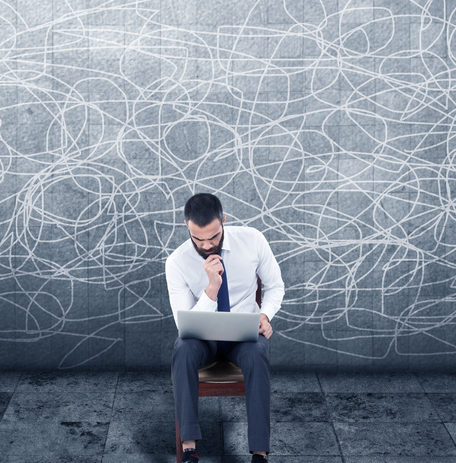 The finance departments of multinational corporations don't have that luxury. They are living in the trenches during this period of enormous political volatility, but still need to accurately forecast assets and liabilities; make strategic decisions about sourcing materials from different parts of the world; and stay on top of constantly changing compliance requirements that come with each new edit to the global trade playbook.
For these embattled professionals, unprecedented economic policy uncertainty is the new normal. The steady flow of new tariff news is just one piece of the story.
The new digital tax being proposed by the European Commission would apply a 3% levy on the revenues of large tech companies. New U.S. state-level taxes on out-of-state transactions threaten to impact any company that sells goods via the internet.
The list goes on, leaving finance and tax departments with little choice but to build forecasting models that can accommodate a number of different variables.
Scenario Analysis Becomes Critical
"What-if" has become one of the most important questions the members of the C-suite need to ask themselves as they go about the process of forecasting future growth.
What if the metal parts and electric assemblies we're currently buying from China are suddenly 25% more expensive? What if our shipments are held up in U.S. customs for an extra week while agents apply additional scrutiny to goods that have become the subject of tariff threats? What if we raise prices in anticipation of a higher cost of goods, but sell less as a result? Then, what if someone strikes a deal and the whole tariff thing just goes away?
Companies need to be ready for every possible configuration of answers to those questions and the only way to really do that is to model the potential outcomes using real-world data. That means building the kinds of scenario analysis capabilities that were once the domain of hedge funds and algorithmic trading firms, but now must be incorporated into the management tool kit.
Among the variables that need to be a part of this mix are global tax provisions, up-to-the-minute customs requirements, repatriation scenarios, credits and incentives, and all pending regulatory changes that could cause knock-on effects that change each of these significantly.
Technology can help a great deal, of course. With much of this data now immediately accessible through corporate enterprise resource planning (ERP) software, modeling and forecasting tools make it possible to analyze endless configurations of scenarios and their impact to the bottom line.
But, tech will only get you so far. Multinational businesses operating in this environment also need to have the flexibility and fortitude to act on these scenario analyses when it becomes clear that a strategy shift is required. These are big decisions. They can range from moving a longstanding supplier relationship from one part of the world to another to taking a bold bet on a new direction that would take advantage of the changes afoot.
Above all, CFOs need to accept that nothing is set in stone.
 Brian Peccarelli is co-chief operating officer of Thomson Reuters.
Image: Getty