Uber's net loss widened to more than $1 billion in the third quarter as the ride-hailing company invested heavily in future growth businesses ahead of an initial public offering.
Other key metrics self-reported by Uber showed gross bookings for its ride-hailing and delivery services rose 6%, the third quarter in a row that growth has remained in the single digits after double-digit growth for all of last year.
The net loss rose 20% to $1.07 billion but were down 27% from a year ago.
"The company's slowing growth could be attributed to Uber's rapidly diversifying business, including expansion in its food delivery service, Uber Eats, and new transportation offerings, such as bikes and scooters," CNBC said.
The report was the first Uber has released since Nelson Chai became its CFO three months ago. "We had another strong quarter for a business of our size and global scope," he said in a news release.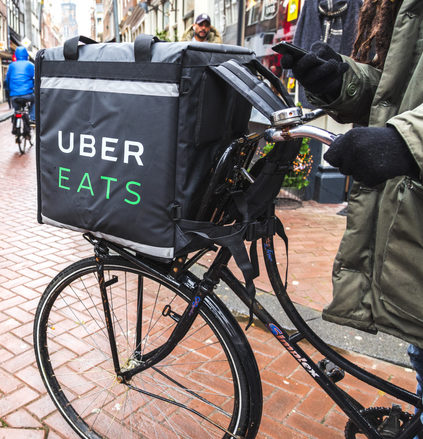 Uber has been pushing into new businesses as growth in its legacy ride-hailing business dwindles. The company "faces pressure to show it can still grow enough to become profitable and satisfy investors in an initial public offering planned for some time next year," Reuters said.
CEO Dara Khosrowshahi has said the ride-hailing business will account for less than 50% of Uber's overall business 10 years from now, emphasizing, in particular, the growth potential of the Eats food delivery service.
Last month, Uber announced it would expand Eats to cover 70% of the U.S. population by the end of this year. The company said Eats accounted for gross bookings of $2.1 billion in the third quarter, up 150% from a year ago.
Revenue for the quarter was $2.95 billion, up 38% from a year ago. But that trailed the second-quarter year-over-year revenue increase of 63%.
According to Reuters, Uber is considering moving its public debut up from the second half of 2019 to the first half, given concerns about a market downturn and an expected IPO from its chief U.S. rival, Lyft.
Photo: Getty Images