Deutsche Bank has agreed to pay $2.5 billion in penalties to settle allegations by U.S. and U.K. authorities that it manipulated the LIBOR interest rate benchmark to benefit its trading positions.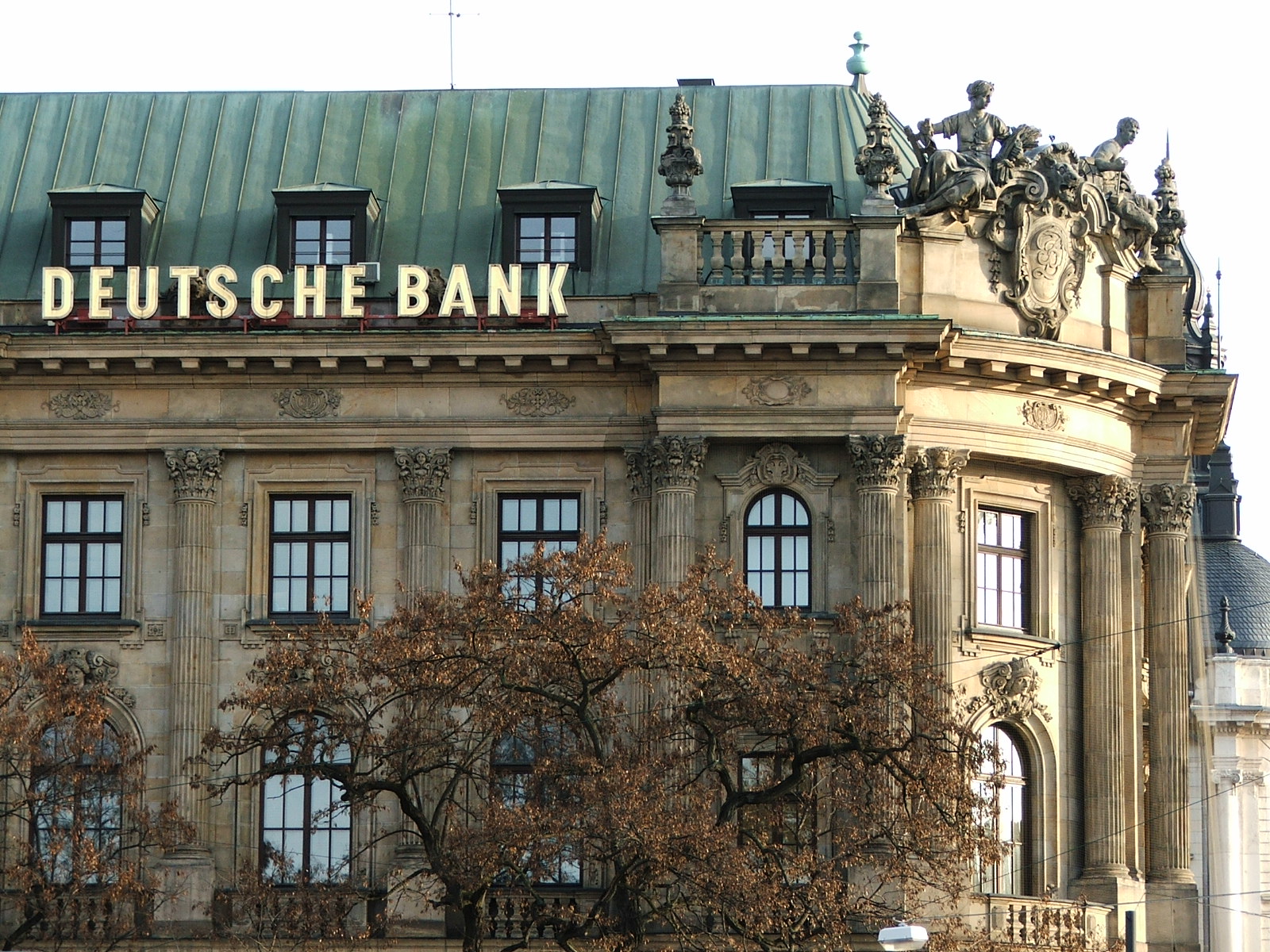 The sanctions against Germany's largest financial institution announced Thursday are the largest to arise so far from a multinational investigation of alleged LIBOR rate-rigging by global banks. The LIBOR benchmarks are used to set interest rates on trillions of dollars in mortgages, student loans, credit cards and other debt.
Five other banks have previously admitted misconduct, with a $1.5 billion fine against Switzerland's UBS being the largest before Thursday.
"For years, employees at Deutsche Bank illegally manipulated interest rates around the globe … in the hopes of fraudulently moving the market to generate profits for their traders at the expense of the bank's counterparties," Assistant U.S. Attorney General Leslie Caldwell said in a news release.
The Deutsche Bank settlements include $775 million in criminal penalties to the U.S. Department of Justice; $800 million to resolve a U.S. Commodity Futures Trading Commission enforcement action; $600 million as a result of a New York Department of Financial Services action; and $344 million as a result of a U.K. Financial Conduct Authority case.
According to The New York Times, the size of the fine against Deutsche Bank reflects its large share of the market for derivatives and other financial instruments tied to the rates.
LIBOR rates are supposed to reflect an "honest assessment" by a panel of banks of the cost of borrowing unsecured funds in the cash markets. But according to a CFTC order, Deutsche Bank traders and benchmark submitters "violated this fundamental precept by focusing on the need to generate trading profits instead of providing honest and accurate information to the relevant cash markets."
As a result, the CFTC said, Deutsche Bank routinely based its U.S. dollar, yen, sterling and Swiss franc LIBOR and Euribor submissions on its cash and derivatives trading positions, the profitability of which were tied to LIBOR and Euribor.
"Deutsche Bank failed to address the inherent conflict of interest with the same group of employees submitting rates on one hand, and trading derivatives directly impacted by those rates on the other," the New York Department of Financial Services said.
Photo: Bjorn Laczay, CC BY 2.0