NEW YORK — Controllers from four power-hitting companies sat on a stage on Tuesday afternoon, speaking to a crowd of several hundred peers.
What did they talk about — implementing the new revenue recognition and lease accounting standards? How their companies are balancing the presentation of GAAP financials and non-GAAP metrics? New technologies that could blow up the traditional back office?
No, the conversation focused mostly on (1) organizational culture and (2) diversity and inclusion.
Such topics might have been regarded as "soft" for previous iterations of the Controllers Roundtable, an annual and sometimes edgy highlight of Financial Executives International's Current Financial Reporting Issues (CFRI) conference.
But the session was a reminder of how priorities are shifting in corporate America. Technology may be behind the most disruptive changes, but people are valued more than ever, and not just because of heightened sensitivity to social justice.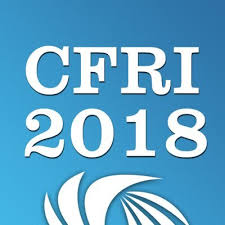 The new business environment exists in a context of historically low unemployment, putting a premium on retaining valuable workers. That factor may or may not be temporary, but what's sure to have long-term ramifications is that new technologies are driving a need for business transformations in almost every industry. That requires innovation. And that, in turn, requires incentivizing those in the workforce who provide new ideas.
The panelists took turns imploring the audience not to overlook culture and diversity. Their key messages were barely divergent, except for word choices, describing those areas as "essential," "critical," or "absolutely necessary" for business success. It was a pointed if not deep discussion.
Kevin McBride, vice president of finance and corporate controller at Intel, spoke of the need to establish an "enabling" culture. The company has a "Financial Achievement Award" for finance's most impactful contributions to the enterprise. The key element of the award isn't material in nature, but rather a formal recognition by the CFO.
"This is purposeful," McBride said. "It's not a second thought."
One way to drive employee engagement is to give them space to create change.
"Transformation is challenging, interesting, and fun, but everyone knows that it means more work," said Heather Dixon, controller and chief accounting officer at Aetna. "One thing we ran was a 'stop work' initiative. We put out a message from the top saying, 'Tell us, in your organization what you think is not a good use of your time.' "
Many of the responses were about relatively small things, such as spending 10 hours to create a standard report that no one looks at anymore. But they added up to meaningful savings, according to Dixon.
"We not only told people it was OK to find work to stop doing, but we found a lot of redundancy and inefficiencies," she said. "And we made it a competition, so that the people who saved the most time and effort would get a reward."
In addition to the savings, the program created a culture that allowed employees to "drive their own fate," Dixon added. "We changed the culture with a little more empowerment."
Microsoft, for its part, is trying to drive cultural change by basing its rewards system not just on personal and team success but at how employees are contributing to the success of others in the organization.
"We tell people that you have to get outside your office and your team and interact with the business on a day-to-day basis," said Alice Jolla, Microsoft's corporate controller. "And sometimes, depending on someone's role and how they think about their career, they may take a role outside of the controllership function to get broader business experience."
Culture was a theme in other sessions at the CFRI conference as well. Angela Stephens, controller for Keurig Dr Pepper, spoke of the great effort involved in establishing a consolidated shared services center following Keurig's recent acquisition of the beverage company.
In such a situation, "people who are not open to change and not willing to jump in and figure out the best way to make something work can really hold you back," Stephens said.
So, like the other controllers, she instituted a recognition program — using Legos. Team members each got a base Lego block. As they came up with ideas, they'd receive Lego bricks stamped with whatever area the idea facilitated, like "Leadership," "Productivity," "Innovation," etc.
"They'd build their bricks up on the base," said Stephens. "It seems kind of small, but it let people see who's really contributing to making something better, as opposed to knowing something was wrong and just waiting for somebody else to fix it."
Diversity and Inclusion
Diversity, according to McBride, is a given. It exists in societies and in companies. The bigger issue is inclusion, which is "creating an environment where all the diverse thoughts are listened to and sought after."
The functional leaders on the CFO staff at Intel took it upon themselves to hold each one of them accountable for facilitating inclusion. Now, it's part of McBride's annual review.
Similarly, Aaron Anderson, chief accounting officer for Paypal, quoted the company's CEO as saying, "Diversity is a fact. Inclusion is a choice."
Anderson told of an engineer at Paypal who had worked at Apple when the first iPhone was being developed. She spoke up and said she would not herself use the product. Why? Because you couldn't work the phone with fingernails. It caused the engineering team to redesign the iPhone.
"There's a business imperative about having different perspectives in the room," Anderson said.
Aetna's Dixon counseled that companies should look at diversity group by group and function by function, identifying what groups are under-represented. That shouldn't be only about gender or racial diversity. "Maybe you have too many accounting majors and not enough people with other ways of thinking," she suggested.
Other panelists agreed that there are numerous ways to view diversity. Paypal brought in a controller for a business unit who had no controllership experience. He did have "great business experience" and was advantaged a team of great technical accountants.
"As leaders we need to keep challenging ourselves on what diversity really means," said Anderson.
He lamented, though, that "we still don't really know how to measure diversity, and we certainly don't know how to measure inclusion, other than probably just business results."
Meanwhile, the panelists also discussed hiring strategies during this time of change.
Jolla said she often gets pushback when she questions managers' hiring decisions or recommendations. "They want to hire for just this role today, a niche player who can do that role," she said. "That's not the right approach. I think about any hiring decision as a long-term decision. Most people are smart and can learn a lot of the technical things. But are they resilient? Are they able to adapt?"
For Dixon as well, the most important quality for a job candidate is resiliency. "What pulls someone away from the crowd is an ability to be nimble, adapt to change, and just roll with it," she said. "Because we can't know what's going to come down the road two weeks from now, much less 10 years from now."