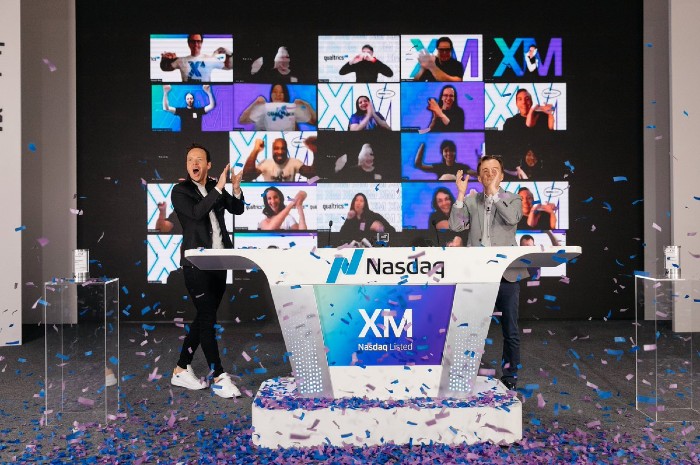 After the latest big tech IPO, SAP-spinoff Qualtrics had a strong market debut amid continued investor enthusiasm for the enterprise software business.
Shares in Qualtrics, which makes the XM software platform for businesses to track customer interactions, brands and employees, closed on Thursday at $45.50, 52% above the IPO price of $30 and 8.7% up on the opening price of $41.85.
In trading Friday, the stock fell 6.6% to $42.50.
The Qualtrics IPO raised $1.55 billion from the sale of 51.7 million shares. At Thursday's closing price, the market valued the company at $27.3 billion.
"The company arrives on the public market during a pandemic that has amplified a digital transition many businesses are undertaking as they adopt tools to boost interaction with customers online and to better run internal processes," The Wall Street Journal said.
Qualtrics originally planned to go public about two years ago, but instead was acquired by SAP for $8 billion. As a unit of the German enterprise-software giant, it increased its customer base to 13,000 from about 9,000 and expanded internationally.
Revenue rose more than 30% in the first nine months of 2020 to $550 million, from $413.4 million the same period a year earlier and $289.6 million in 2018, just before the acquisition by SAP.
"The number of large customers has grown in recent years," the WSJ reported, noting that, as of September, Qualtrics had about 1,200 customers that were responsible for at least $100,000 each in annual recurring revenue, compared with 720 such customers at the end of 2018.
According to the IPO prospectus, Qualtrics has pioneered a new "experience management" category of software that "helps organizations both design and improve the experiences that turn their customers into fanatics, employees into ambassadors, products into obsessions, and brands into religions."
"Experience management is the business discipline of finding and fixing experience gaps," Qualtrics said. "Left unresolved, experience gaps result in failed product launches, customer churn, employee attrition, and eventually, brand irrelevance."
SAP maintains a controlling stake in Qualtrics, owning 84% of the company's common stock and 98% of its voting rights.