Americans' appetite for high-margin pickup trucks and sport utility vehicles helped drive Ford Motor to a record profit in the fourth quarter, while results also improved in Asia and Europe.
Ford 's net income of $1.9 billion in the final three months of 2015 compared with a revised loss of $2.5 billion in the same quarter a year ago. Pre-tax profit for 2015 increased almost 50% to $10.8 billion, while revenue rose 4% to $150 billion, the highest level in 12 years.
"We promised a breakthrough year in 2015, and we delivered," Ford CEO Mark Fields said in a news release.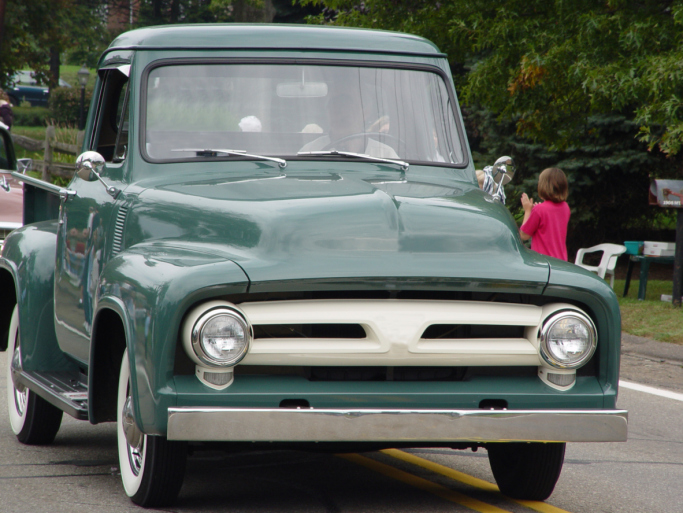 The Ford F-Series pickup was the best-selling vehicle in the U.S. for the 34th straight year, while Lincoln SUV sales were up 21%, their best showing since 2008.
"Low fuel prices have placed such 'gas-guzzlers' in demand, while cheap finance and easy credit terms have made them even more affordable, pushing sales in the world's second-biggest car market to record levels," the Financial Times reported.
Ford posted fourth-quarter revenue of $40.3 billion, up 12%, as sales increased in three of the company's five global regions. Ford's Europe unit swung to a $131 million profit, lifting the operation to its first annual profit in nearly a half decade, while Asia Pacific, which includes China, delivered a $444 million operating profit.
"This isn't just a North America story," CFO Bob Shanks told the Wall Street Journal. "We really started to see the international markets come forward."
While Ford's international operations improved by $1.4 billion in terms of pre-tax profit, North America still represented the vast majority of earnings, contributing $9.3 billion in pre-tax income.
Ford's stock price, however, has tumbled in recent weeks, hitting a three-year low in January. "Investors worry Ford's profitability has peaked, putting pressure on company executives to deliver strong results internationally at a time when China's economy is cooling and emerging markets, like Russia and Brazil, remain troubled," the WSJ said.
The stock closed at $11.72, down about 1.2%, in trading Thursday.
Image: Thinkstock