Investment in industrial robots will increase to about 10% a year over the next decade, bringing down manufacturing labor costs and boosting productivity, a new report predicts.
Robots have been used in manufacturing for decades but Boston Consulting Group notes in the report that they currently perform, on average, only around 10% of manufacturing tasks that can be done by machines. By 2025, BCG estimates, the portion of "automatable tasks" performed by robots will near 25% for all manufacturing industries worldwide.
"The use of advanced industrial robots is nearing the point of takeoff," the report says.
According to BCG, this growth is being fueled in part, by declining costs. The total cost of owning and operating an advanced robotic spot welder, for example, has plunged 27%, from an average of $182,000 in 2005 to $133,000 in 2014 — and is forecast to drop by a further 22% by 2025. In addition, the performance of robotics systems is likely to continue improving by around 5% each year.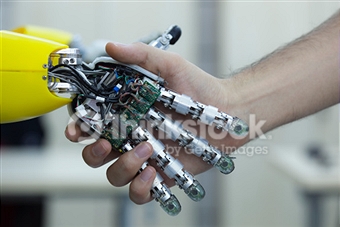 "The combination of price and performance improvements will greatly accelerate the time it takes for robots to become more cost effective than labor in many industries," BCG says.
Annual growth in investment in industrial robots is currently averaging 2% to 3%. Boston Consulting sees that investment increasing to 10% over the next 10 years and, as a result, the total cost of manufacturing labor in 2025 could be 16% lower, on average, in the world's 25 largest goods-exporting nations than it would be otherwise.
Moreover, depending on the industry and country, output per worker could rise by an estimated 10% to 30% over and above productivity gains that typically come from other measures.
"As labor costs rise around the world, it is becoming increasingly critical that manufacturers rapidly take steps to improve their output per worker to stay competitive," Harold L. Sirkin, a BCG senior partner, said in a news release. "Companies are finding that advances in robotics and other manufacturing technologies offer some of the best opportunities to sharply improve productivity."
The biggest gains in labor savings are expected to occur in nations that are at the forefront of deploying industrial robots, such as South Korea, China, the United States, Japan, and Germany, the report says.
Image: Thinkstock