A bill to extend a U.S. government program that covers part of insurance companies' losses from terrorist attacks has died in the Senate, casting doubt over the future of terrorism insurance.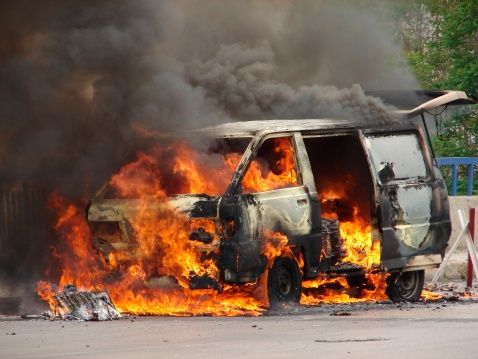 With the Senate not acting, the Terrorism Risk Insurance Act will expire December 31 and can only be renewed after the 114th Congress is sworn in next year. The proposed six-year extension of the law had passed in the House last week by a 417-7 vote but Sen. Tom Coburn, Oklahoma Republican, blocked it in the Senate.
Taxpayers assume most of the risk while "the insurance industry makes all the money," Coburn explained.
The program, enacted after the 9/11 attacks led the private market for terrorism insurance to collapse, provides a backstop for property insurers in case of a terrorist attack. According to Fox News, the bill to extend the TRIA was supported by interests such as construction, real estate, hospitality and major sports leagues, "which fear crippling insurance costs if the program expires and rates skyrocket — or the market for terrorism insurance collapses altogether."
"Sadly, terrorism will be an ongoing threat to our nation for the foreseeable future, so it is vital that we remain prepared," House Rules Committee Chairman Pete Sessions, a Republican from Texas, said. "The cost of terrorism still looms large, and acts of terrorism are uninsurable risks that could sink our insurance markets without this program."
Under the current law, the government covers 85% of losses after the first $100 million in damages from a terrorist attack. The extension passed by the House would increase the threshold to $200 million and raise insurers' co-payments to 20% from 15%.
The Property Casualty Insurers Association said it was "unconscionable" that the Senate would adjourn without extending the program, Bloomberg reports.
"PCI is profoundly disappointed by the dysfunction in Washington and we urge the next Congress to address a long-term reauthorization" immediately when it convenes in January, David Sampson, the group's president, said in a statement.
Photo: Thinkstock