Employees of Avon Products in China plied government officials with their own merchandise, Gucci bags, Tiffany pens and corporate box seats to a tennis tournament, U.S. authorities said in announcing the company had agreed to pay $135 million to settle corruption investigations.
The gift-giving was part of an effort to influence China's direct selling laws and position Avon Products China as one of the companies to be selected to test direct selling when the new regulations were implemented, the U.S. Securities and Exchange Commission and the Department of Justice said.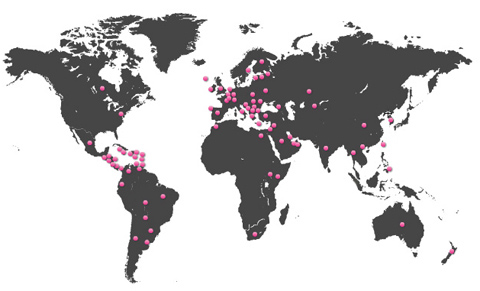 Avon Products China provided about $8 million in cash and things of value to Chinese government officials from 2004 through the third quarter of 2008, according to a complaint filed by the SEC. The company was awarded China's first national direct selling business license in March 2006.
"For years in China it was 'Avon calling,'" Preet Bharara, U.S Attorney for the Southern District of New York, said in a news release Wednesday. "Avon China was in the door-to-door influence-peddling business, and for years its corporate parent, rather than putting an end to the practice, conspired to cover it up."
To settle the DoJ's allegations of violations of the Foreign Corrupt Practices Act, Avon agreed to pay $67,648,000 in criminal penalties. In the SEC's parallel civil case, it agreed to pay $67,365,013 in disgorgement and prejudgment interest.
After the Chinese government announced in 2001 that it would allow direct selling within three years, Avon Products China mobilized its corporate affairs department to influence government officials, the SEC said.
This effort included paying $1.65 million for meals and entertainment involving officials and providing $1.7 million in Avon merchandise and $400,000 in other gifts. A Pearl River cruise during which free products were placed in each official's room cost $4,147.
After obtaining the direct selling license, the SEC said, Avon made payments to government media "to maintain a positive corporate image of the company." On one occasion, rather than have a news story appear in the Economic Information Daily alleging the company unlawfully recruited students to be sales promoters, Avon paid the editor $81,000 to sponsor an article contest at the publication.
Image: Avon Products