Name: Peter Kuipers
Position: CFO of The Weather Company, which owns The Weather Channel, weather.com, and Weather Underground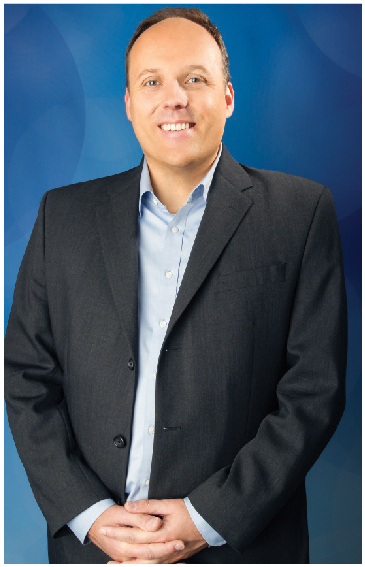 Previous positions: VP Finance for Americas region at Yahoo; VP Finance, global products division at Yahoo; VP finance, international regions at Yahoo; Senior finance director at Altera; Global finance manager, FP&A sensing and inspection technologies at GE; auditor at Ernst & Young
Notable for: His global finance operations experience.
His TAKE-AWAY: Our core business model is to provide the best global weather forecast, and we have different opportunities to leverage that from a business-to-business perspective. For example, we have tools for developing a forecast for a plane's flight path, to help pilots fly the shortest route without going through severe turbulence. We can demonstrate that without that data, you have significantly longer flight paths. So from that perspective, it saves an airline a lot of money and time, and it improves customer satisfaction.
Another example is insurance companies. The traditional weather data that we provide for them is more backward-looking. We're getting into a forward-looking business model, where we provide weather forecasts specifically for insurance companies to apply to their insured customers. We can push weather alerts to those customers to warn them about a hailstorm, or lightning, or a snowfall, so they can put their car in the garage, close the windows and so on. And it has a really good ROI for the insurance companies. Even if a small percentage reacts and takes action, that has a dramatic impact on reducing claim costs.