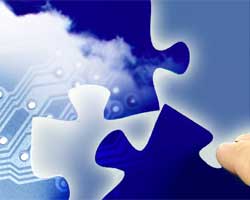 Cloud advocates who acknowledge the drawbacks as well as the benefits can display maturity of thought "that will be ever more important as the cloud continues to evolve," writes Thoran Rodrigues, a blogger on cloud issues.
Rodrigues lists a few cases where moving to the cloud might not be a good idea, including when internal servers are working at capacity nearly round the clock, so their average hourly cost is lower than a cloud option. Another case is when the risk of putting a company's infrastructure in the hands of an outsider is too great.
"Some companies that make heavy use of cloud computing on their daily business are realizing that, by running their entire infrastructure in the cloud, they are becoming extremely dependent on cloud providers, to the point where this dependency creates a fundamental business risk for them," Rodrigues writes.