Raising $5 million, $10 million, even $50 million online seems irresistibly easy. An attractive video and PowerPoint, a credit card number, a few mouse clicks, and the transaction is done. Joe Six-Pack gets in on the ground floor of a business just like a venture capitalist would, before the real returns are made. And the early stage company funds its brilliant idea for very little money. In some ways the Jumpstart Our Business Startups (JOBS) Act may have been a precursor of the new economic populism, giving privately held, small and midsize companies the opportunity to raise capital from ordinary people instead of Wall Street's coastal elites.
It was a beautiful idea. The JOBS Act sped through Congress within a month and was signed into law in April 2012. But five years later, the experiment that the JOBS Act represents has produced uninspiring results.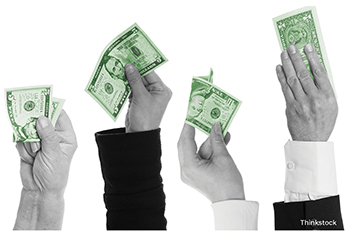 After a lengthy delay over implementing rules, the law has only incrementally increased the amount of capital distributed to entrepreneurs. Why isn't capital raising through web portals on fire? Some say it's just a matter of time and awareness. But when examined closely, some of the JOBS Act's capital-raising techniques appear destined to be used sparingly. In their current form, experts say, they come with too many regulatory burdens, cost too much, or expose a startup to too much risk.
Hardly a Crowd
With private capital abundant and companies trying to stay private longer, many parts of the JOBS Act should be very appealing to issuers. The smallest capital raises created by the JOBS Act come under Title III, the "crowdfunding" provisions. Startups can raise up to $1 million every 12 months from non-accredited investors. The process must take place through a funding portal that qualifies as a broker-dealer.
Whether Title III capital raising will ultimately succeed is a tough call, given its short lifespan. Title III crowdfunding only became legal in May 2016, and there's no entity collecting data from all the funding portals. The best estimate is that Title III offerings, in which the investor gets an actual share in the company or a promissory note, have raised between $5 million and $20 million as of January 2017. According to the Securities and Exchange Commission, as of September 2016, more than 100 companies had filed a Regulation Crowdfunding (RefCF) offering statement, and 19 entities had registered with the SEC as funding portals.
Wefunder, one of these portals, says it is handling about 70% of RegCF activity. Wefunder founder and CEO Nick Tommarello says the portal funded 43 businesses in the 6 months ending December 2016, raising about $12 million for organizations as diverse as a biotech company manufacturing an artificial pancreas, an Austin, Texas-based brewery, and a startup Hollywood studio. Thirty-one percent of the time individual Wefunder investors kick in exactly $100, and 76% of all investments are under $500.
"Back in March, before anyone heard about RegCF, we took a train trip from San Francisco to Boston to find new companies; now companies are much more likely to come to us," says Tommarello. "It's like a snowball rolling down a hill—it works in practice and is affordable."

But some critics say Title III capital raising would be much more affordable—and used more—if it didn't create so many headaches for entrepreneurs. Having to track hundreds or even thousands of investors in a company's capitalization table, for example, is frequently mentioned as a turnoff. But the real thorn in the side of founders is the disclosure requirements. Title III requires third-party audited financial statements for offerings of more than $500,000 and CPA-reviewed financial statements for offerings of more than $100,000. That's on top of having to convert financials to generally accepted accounting principles (GAAP).
"The detailed level of disclosure and the third-party reviews of financial statements cause sticker shock," says Samuel Guzik, a corporate attorney at Guzik & Associates. "[Portals] will tell you it's simple and easy, but [many startups] don't get that far. They hear about [RegCF] second- and third-hand, take a look at it, and say, 'this seems too complicated for me.'"
Ken Nguyen, co-founder of Republic, another crowdfunding portal, says entrepreneurs get deterred when they realize they will have to disclose information on revenue and profits to the world—both at the launch of a crowdfunding campaign and every year afterward. "If you're in a competitive industry, you don't want your competitors knowing your revenue, cash on hand, and profit," says Nguyen. And "public disclosure makes sense at launch, but after a campaign has closed the requirement seems unusually onerous."
Realizing high-quality founders are busy, Tommarello says Wefunder handles regulatory disclosures and accounting tasks, and tries to keep costs low by doing so. "There was definitely a fear that it would cost [$50,000] to do one of these, which is absurd—it's more like $3,000; generally the only costs that companies need to pay are accounting costs." However, Wefunder, like almost all portals, also takes a 4% cut of the funds raised. And if a company needs audited financial statements, they can expect to incur an additional $10,000 or more, says Wayne R. Pinnell, a managing partner of accounting firm Haskell & White.
How much dollar volume Title III offerings will capture on a regular basis is unclear. But already, legislators are working on tweaking the requirements (see "Under Repair" at the end of this story).
Before the JOBS Act was passed, "I was thinking it would be nice to have very little disclosure, a very light regulatory touch, and to grease the skids for small local fundraising or early seed capital, to encourage real small businesses," says Joan MacLeod Heminway, a law professor at the University of Tennessee. "But at $1 million there were nerves [among legislators and regulators] about the potential for fraud. The regulatory weight has stifled the ability for Title III to work for those really small capital raises."
Soliciting the Wealthy
The JOBS Act also allows companies to raise large private placements through social media and other digital means. Title II of the law removes the prohibition against general solicitation and general advertising of offerings under Rule 506 of Regulation D. These offerings are the largest part of the private market. The new rule, called the 506(c) exemption, also preempts state securities laws. However, companies must sell only to "accredited" investors who can meet certain tests for net worth and income.
"The reason for 506(c) is that there were many more accredited investors out in the marketplace than there were participating in private placements," says Heminway. The theory was that getting those people to invest was just a matter of reaching out to them en masse with the right deal.
By some accounts, 506(c) offerings have gained traction, in part because the Title II rules were the first to take effect. In August 2014, musician Neil Young's PonoMusic startup raised $6 million in equity from accredited investors in a 506(c) offering on Crowdfunder. The average investment was $12,000. In the entire market, according to Crowdnetic, there have been more than 6,000 Title II offerings on 16 different online platforms in the 3 years since the SEC adopted Title II. Those offerings generated nearly $1.5 billion in commitments. (See "Title II: Offerings and Success Rates," below.)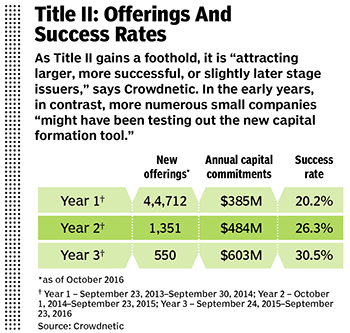 While it was not the intent of the JOBS Act to spur investing in real estate, that industry has made frequent use of Title II. Guzik cites two reasons: First, real estate syndications couldn't be widely exposed before the JOBS Act. "If the investor didn't know the right people he wouldn't know of the opportunity, even if he were an accredited investor," he says. Second, the due diligence on real estate that can be done online increases those transactions' transparency.
The perception overall, however, is that 506(c) private placements haven't been as widely tapped as expected. That might be just a function of the amount of capital awash in markets the last few years. For example, a traditional venture capitalist who raises money among her existing network has no need or appetite to go out to the general public with an investment opportunity.
On the other hand, Title II has introduced some friction into private placements: while it gives with one hand it takes away with the other. Title II enables companies to broadcast an investment opportunity across the Internet, but it requires them to proactively confirm that an investor is accredited. The companies must review potential investors' tax forms and obtain their bank and brokerage statements. "When [investors] realize they have to submit to an investor verification process instead of simply filling out a confidential questionnaire, they get a little skittish and move on to another deal that doesn't require that," says Guzik.
A Lite Version
Title IV of the JOBS Act creates a new exemption for companies that want to raise significant amounts of money from Main Street investors online—and allow current investors to get some liquidity—without going public. In these Regulation A+ offerings, also called, "IPO-lite," companies can obtain up to $50 million in a 12-month period. Of course, the exemption comes with some heavy disclosure requirements, including qualifying with state-level securities regulators. But some of the disclosures have been streamlined. Issuers are also not subject to the Sarbanes-Oxley Act or SEC proxy rules.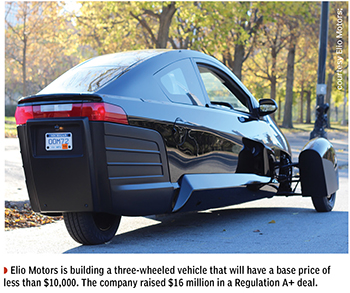 As of December 2016, 165 companies had filed with the SEC to do a Regulation A+ offering. A little less than half of those are seeking to raise $20 million (Tier 1) and more than half, $50 million (Tier 2). Sixteen of those filings have been withdrawn, and 94 qualified (or approved) by the SEC. But case studies of completed Regulation A+ deals are scarce. One frequently mentioned is Elio Motors, a vehicle maker that raised $16 million in early 2016 and eventually migrated its shares to an over-the-counter market.
IPO-lite deals have proven difficult to execute. "Because you can raise up to $50 million [with a Reg A+ deal], some founders think that it's just a question of putting a lot of money into marketing and that you don't need a broker-dealer," says Guzik. Elio Motors, for example, didn't use a broker-dealer. But the company could have raised double the $16 million it did, because initial indications of interest online were nearly twice that.
"If you look at the people who actually invested in the Elio Motors deal, a large majority were already highly engaged with the company prior to the offering—they had put down deposits on Elio's vehicles and were actively following it," says Guzik.
To attract a broader audience to a deal (especially if trying to raise $50 million), the typical issuer will really need the help of a broker-dealer and its retail distribution network. However, there are few brokerage firms that conduct such small offerings or leap at the prospect of doing them. That's because IPO-lite transactions can require nearly as much work as a traditional IPO.
Without professional advisers, it's easy for companies to over-estimate the number of Twitter followers or Facebook friends willing to pony up actual money. Reg A+'s "test the waters" at least allows companies to gauge interest in an offering before it spends money on auditors and lawyers. But companies have also found that spending a few months collecting names and commitments for a $50 million offering can doom it, because investor interest wanes as time goes by, says Jason Paltrowiz, executive vice president of corporate services at OTC Markets.
On the other hand, even companies that think they are positioned well for a Reg A+ offering have to be careful about what happens afterward, says Paltrowiz. Such offerings create securities that are freely tradable. "When you issue freely tradable shares it's relatively simple for you to wake up one day and essentially be a public company," says Paltrowitz. "If I'm an investor with 100 shares and want to sell them, all I need to do is take my shares to my broker-dealer. The broker-dealer would go to FINRA and be granted a ticker symbol."
As a result, the issuer would then have a ticker symbol, a public quote, and would be trading on the Pink Sheets, Paltrowitz says. To avoid that, Elio Motors arranged to list its shares on OTC Markets' OTCQX. But that kind of risk from a Reg A+ offering could definitely limit the technique's appeal.
Build It and They'll Come?
In some ways, the JOBS Act was bound to disappoint capital markets players and entrepreneurs. Online capital raising is just not as easy as it looks: "Just because you expose a transaction to the public doesn't mean investors are going to come flocking," says Guzik. "That's just not the reality of financing."
The truth is that raising capital online is going to be successful only for certain kinds of companies, says Guzik: businesses "that have a simple and compelling story that the general public can understand and engage with," like those building three-wheeled high-mileage cars or recording industry stars looking to disrupt the world of digital music. On the other hand, if a business is fairly complex and selling to other businesses instead of consumers, it will generally do poorly, Guzik assesses.
That is partly because a decision to invest in a crowdfunding round is often more emotional than financial. Not many investors will make a return on their $100, $500, or even $1,000 investment. Indeed, most will take a 100% loss. Title III, in particular, "is more about sharing in the story of entrepreneurship of a company you believe in," says Republic's Nguyen.
For entrepreneurial, privately held companies that could make use of online capital raising, the trick will be to avoid falling in love with the idea of selling equity on a flashy website. The smartest CFOs and founders will still "use the capital-raising techniques that provide the most flexibility, impose the least regulatory burdens, result in lower costs to the company and shareholders, and generally provide the most freedom to secure capital," as one CFO columnist wrote in 2016.
When online capital raising doesn't satisfy most of those conditions, it's best to find money elsewhere.
Vincent Ryan is editor-in-chief of CFO.
---
Under Repair
Capital markets participants, lawyers, and legislators have been recommending changes to the JOBS Act since nearly day one of its passage. Here are a few of the most-debated amendments, some of which are contained in the Fix Crowdfunding Act passed by the House of Representatives in July 2016.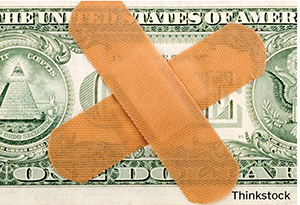 Raise the Title III annual offering limit to $5 million. At seed stage, venture-financed companies typically raise about $2 million. A $5 million cap for crowdfunding campaigns, as opposed to a $1 million cap, would increase the utility of Title III crowdfunding and help offset some of the accounting, audit, and legal costs. This amendment was removed from the Fix Crowdfunding Act but could be put back in by the Senate or included in a reintroduced version of the House bill.
Allow special-purpose vehicles in Title III deals. Special-purpose vehicles (SPVs) for Title III deals were "accidentally outlawed" in the JOBS Act, says Nick Tommarello, CEO of Wefunder. With an SPV, all of a company's small investors would be pooled into a single entity, giving management one point of contact and adding only one shareholder to the capitalization table. With the SPV model, "one fund manager can aggregate all the voting power of [the thousands of investors who put in $100] and advocate on their behalf with the company," says Tommarello. The SPV amendment is included in the Fix Crowdfunding Act.
Change the definition of accredited investor. Under current Regulation D rules (related to Title II offerings), sophisticated investors without high incomes or net worths are unable to invest in private, high-growth companies. Altering the accredited investor definition to include investors that meet bright-line tests for experience in financial and business matters would expand the universe of investors able to participate in 506(c) offerings.
Let companies stay private longer. The JOBS Act actually made it easier for companies to remain closely held, increasing the number of shareholders of record that a company can have (to 2,000, up from 500) before being obliged to register with the SEC. But companies must also have less than $25 million in assets. One proposed amendment to the JOBS Act is to switch the maximum asset requirement to a maximum $100 million revenue requirement. That would also enable investors in some crowdfunding rounds to keep their shares longer and experience more of the investment's upside. Currently, companies bumping up against the ceilings have to repurchase crowdfunded shares to stay under the limit.
Let existing public companies use Regulation A+. OTC Markets has petitioned the SEC to allow public companies to use Reg A+ offerings. "If the point was to create growth in the microcap space, it doesn't make much sense to not allow companies that are already reporting to the SEC to raise $50 million on the Internet," says Jason Paltrowitz, OTC Markets' executive vice president of corporate services. "There are thousands of microcap issuers, early-stage growth companies that find it hard to raise capital, and Reg A+ would be a perfect fit for them," Paltrowitz adds. —V.R.