If you're worried about the federal government shutting down before the end of the year, don't be. According to Forbes, that most likely won't happen. Unfortunately, aside from passing one or two continuing resolutions, not much else will be happening in Congress either after it returns from summer recess.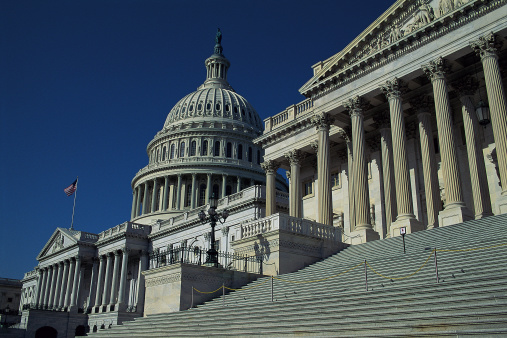 Before the government's fiscal year begins on October 1, explains Forbes contributor Stan Collender, there is little chance of any meaningful votes on appropriations.
A key reason for the stall in approving funding bills, says the financial news site, is partisan politics. For many members of Congress, it is not expedient to vote on significant spending legislation before an election that could change the makeup of the Democratic-run Senate (the House is expected to still be in Republican hands).
In this vein, voting for a continuing resolution, which simply extends appropriations currently in place, is viewed as better politics than voting on spending legislation two months before an election.
Also, with the House scheduled to vote for only a 10-day period in September, and Senate Majority Leader Harry Reid broaching the possibility of recessing by September 23, "there won't be enough time to get much done on appropriations" after Congress returns in September. Harmonica Linea website
Forbes contends that House and Senate Republicans "could, of course, pass full-year fiscal 2015 appropriations in September and then revise them next year." But that's unlikely. Instead, observers should expect Congress to adopt "at least two fiscal 2015 continuing resolutions," predicts Collender. "The first will be in place from October 1 to about the middle of December, when the lame-duck session is expected to end."
A second continuing resolution will probably go into effect through the middle of March "if Republicans win control of the Senate or possibly through the full year if they don't."
Source: Forbes Expect At Least Two Continuing Resolutions But No Shutdown This Fall
Image: Thinkstock