In good times and in bad, companies often struggle with whether or not to invest in innovation. In a recent Accenture survey, only 18 percent of chief executives at 519 companies across more than 12 industry sectors in France, Britain and the United States said their investments in innovation were giving them a competitive advantage. Forty-six percent said their companies had become more risk averse when considering new ideas. And CEOs are supposed to be the optimistic ones.
Finance chiefs hesitate to spend money on innovation too, says Edward Hess, professor at the University of Virginia Darden School of Business. "It's hard to budget and plan for high failure rates, and CFOs tend to be uncomfortable with uncertainty," says Hess. "If you're playing the operational excellence game, you strive for 99 percent defect free," he says. "If you're playing the innovation game, 90 percent of your [projects] are going to fail. You're going to be running a portfolio of initiatives. That's much, much harder."
"CFOs are kind of caught in a quandary," says Mark Zawacki, founder of Milestone Group and 650 Labs, a consultancy that helps large multinationals understand how Silicon Valley companies are disrupting their industries. "When businesses are struggling, there isn't money to innovate, and when they're doing well, they don't naturally think of putting more money into the innovation process."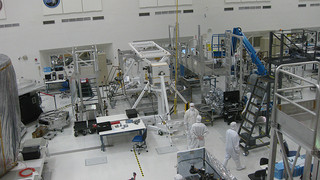 To make matters worse, many companies have cut costs so much during the recession that they don't have the infrastructure to grow through internal innovation, Hess says. "Many companies are about as lean as they can get. They're getting down to muscle, and they're asking themselves, 'how do I grow the top line?'" Hess says. "They say, 'I don't have processes to do learning launches, I don't have excess people, and I've gotten so lean that my culture inhibits innovation.'" Lacking in internal research and development, many companies grow by making acquisitions, which research shows often destroy value.
But some CFOs say there's a places for both ways of generating growth. To make the most of their investments (and to make the case for investing at all), their companies set guidelines that help them decide when to innovate internally and when to acquire.
A Focus on R&D
Kevin Entricken, CFO and executive board member at the multi-billion dollar global information services and publishing corporation, Wolters Kluwer, says the company has set such guidelines, noting that it invests 8 percent to 10 percent of its revenues in innovation. Further, it prefers to grow through organic investment, rather than mergers and acquisitions, Entricken says. For instance, the company might add new functions to an existing product or take a product into a new geographic market.
Wolters Kluwer runs an internal program for product innovation called Innovation Labs. As part of the program, the company presents product ideas to customers at health-care providers' offices, hospitals and other sites. "The labs offer a fertile environment for organic growth" because they allow the company to quickly refine its ideas before investing in a full product, Entricken says. Wolters Kluwer used the Innovation Labs to develop a program to reduce sepsis mortality, for instance. It also has clear-cut rules about when to pull the plug on product ideas that aren't panning out.
Wolters Kluwer does make acquisitions, but only under specific circumstances. For instance, the company might be better off acquiring an asset rather than building it "if it would take too much time and/or money to achieve a good market position, or if an asset becomes available at a price that would yield better returns than building from scratch," Entricken says. Any acquisition must cover the company's cost of capital within three to five years and increase earnings per share in the first year.
As an example, in 2009, Wolters Kluwer bought UpToDate, a system that helps health-care providers make decisions at the point of care. "While we considered building from the ground up, we recognized the enormous power of the brand and the network community of specialists that had been built over time, and that an acquisition would more quickly position us to build out our Clinical Solutions business," Entricken says.
Selective Acquisitions
Indeed, acquisitions aren't always a bad idea, says Marc Linden, CFO of Intacct, a cloud-based accounting software company. As a private, venture-backed firm, Intacct focuses largely on internal investment. But Linden says he often had to decide whether to make innovation or buy it as a former CFO at Mirapoint, an email security provider, and at messaging services provider OneBox.com, which was later sold to Phone.com.
At these companies, the primary investment vehicle was internal, organic growth. But Linden was open to acquisitions in certain cases. For instance, in the technology world, the market changes rapidly and "as good as you may be as an organization, you may not have the next best idea," he says. "By the time something becomes public and apparent in the marketplace, it may be too late to catch up, or not the most financially viable way to get that innovation. The simple thing to do is don't be proud; if [another company] came up with a better idea, has more traction, and fits into your plan, go buy it." He gives the example of Facebook's acquisition of Instagram and Yahoo's purchase of Flickr.
Certain tuck-in acquisitions can also help a company get faster market traction than starting from scratch, he says. And, as Hess noted, a company may choose to acquire when it doesn't have employees with the skills to innovate in a certain space, he says.
When he worked for Phone.com, a company that provides cloud-based phone services for small businesses, the firm joined forces with Software.com, which offers mobile software for email, accounting, and security. "The market in technology was moving too fast for either of us to respond to the skill-based demands for what was becoming an overlapping space so we decided to combine," he says. Smaller, more digestible acquisitions are much lower risk and more likely to create value, he adds.
Linden acknowledges that some companies might hasten their demise by focusing too much on cutting internal costs and acquiring innovation. "There have always been companies out there that have gutted their own organizations so much that they don't have an internal base from which to innovate," he says. "Most of the traditional software companies are in that position. They're facing new competitors and a fundamental change to cloud computing, and they don't have the ability to respond."
But he says companies should be innovating through both R&D and acquisitions. "Acquiring technology through acquisition is not an evil. It is a skill that you should have in your portfolio if you are a truly innovative company."
Photo courtesy of Flickr user Goodnight London. CC-BY