U.S. business groups have called for "urgent discussions" with China over a new cyber-security standard requiring U.S. companies selling technology to Chinese banks to disclose secret source code and submit to intrusive audits.
The new cyber-security rules for tech vendors were recently proposed for the Chinese banking sector, but, according to The New York Times, they are only "the first in a series of policies expected to be unveiled in the coming months that Beijing says are intended to strengthen cyber security in critical Chinese industries."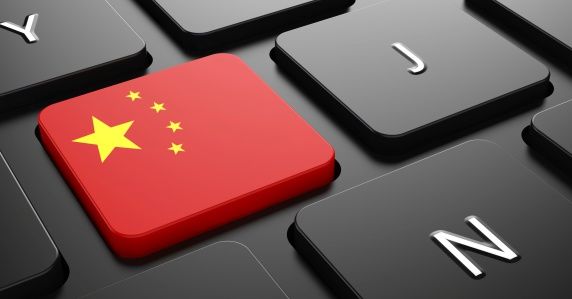 In a letter sent Wednesday to a top-level Communist Party committee on cyber-security, the U.S. Chamber of Commerce and other foreign business groups called on Beijing to postpone the plan and come to the negotiating table, saying the new policies amounted to protectionism.
"The domestic purchasing and related requirements proposed recently for China's banking sector … would unnecessarily restrict the ability of Chinese entities to source the most reliable and secure technologies, which are developed in the global supply chain," the groups said.
The core functions of China's banking sector largely run on foreign-made servers and other equipment, according to the Wall Street Journal. The new policy requires vendors to turn over source code for most computing and networking equipment to Chinese officials.
"I think they're obviously targeting foreign vendors that are operating in China," Matthew Cheung, a researcher at the analytics firm Gartner, told the Times.
Additionally, companies that want to sell to banks would be required to set up R&D centers in China, obtain permits for workers servicing technology equipment, and build "ports" to allow Chinese officials to manage and monitor data processed by their hardware.
Online security and technology have been a bone of contention between China and the United States. While the United States has accused Chinese military personnel of hacking and stealing from American companies, China has pointed to Edward Snowden's revelations of the U.S.'s cyber spying efforts in foreign countries.
Since Snowden's allegations became public, the WSJ noted, U.S. companies including Microsoft, Google, and Qualcomm have run into trouble in China.
Sources: The New York Times, Wall Street Journal
Image: Thinkstock