J.C. Penney reported a net loss of $101 million for the second quarter on total net sales of $2.76 billion, falling short of analysts' expectations of $2.86 billion.
For the same period last year, the company reported a smaller net loss of $48 million and net sales that were 7.5% higher.
In conjunction with its earnings announcement, the department store chain reduced its guidance for the 2018 fiscal year, saying it now expects an adjusted loss per share of $1 to $0.80 for the period and no growth in same-store sales.
The company said the quarterly decline in total net sales was primarily due to the closure of 141 stores in the 2017 fiscal year. In March, it cut 230 jobs and announced the departure of executive vice president of omni-channel Mike Amend.
The company has also been operating without a CEO since May.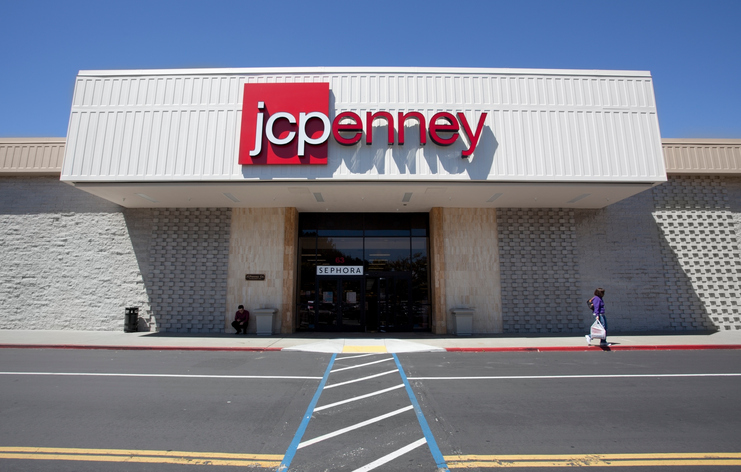 "This quarter we adjusted our approach to inventory management from 'buying to store capacity' to 'buying and chasing' into demonstrated sales trends," Jeffrey Davis, chief financial officer, said. "Inventory receipts continued to outpace total sales performance this quarter due to prior purchase commitments."
That meant the J.C. Penney had to mark-down and clear excess inventory positions across many product categories.
The company said it expects to reduce its total inventory by at least $250 million. It also said it is establishing several new partnerships to improve its buying process, ensure its products are more on trend, and better display its merchandise.
"It is not enough simply to buy less," Neil Saunders, Managing Director of GlobalData Retail, wrote in a research note Thursday.
"J.C. Penney needs to have a clear view of who it is buying for and then relentlessly focus on producing a well-targeted range that is differentiated and inspiring. In our view, J.C. Penney is a long way from getting this right. As such, even with modest improvements, the results from fashion are unlikely to improve significantly over the balance of this year."
Board Chair Ronald Tysoe said the hiring of a new CEO was a top priority and was being expedited.
In the meantime, the company has just $182 million in cash left. Still, J.C. Penney said it had $2.2 billion in total liquidity.
The company's shares were down 26% in trading on Thursday.
Photo: Getty Images