U.S. factory orders grew 2.3% in August, according to the latest data released by the Commerce Department. It was the largest monthly increase since September 2017.
August's orders were seen by analysts to have been buoyed by demand for aircraft. Orders for defense aircraft and parts rose 17% in August. Orders for transportation equipment, up 13.1%, also boosted the overall factory numbers.
On the other end of the scale, orders for machinery, computers, and electronic products fell, and orders for motor vehicles rose only 1.0%.
The August order numbers were a percentage point or two ahead of economists' average estimates. On a year-over-year basis, orders were up 8.6%.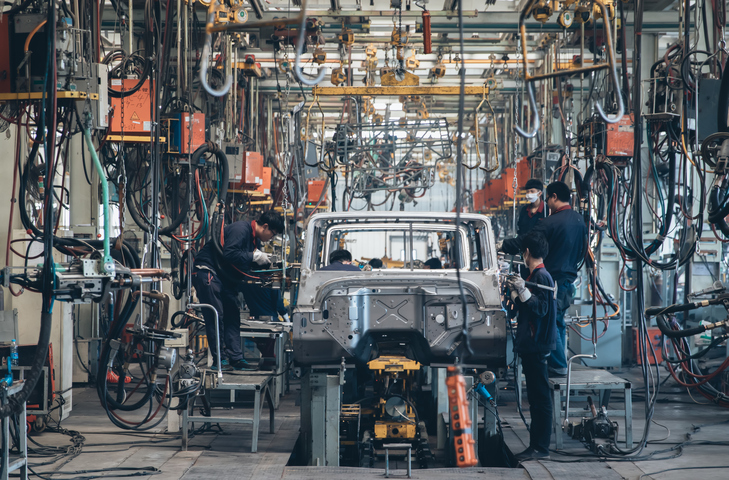 Factory orders are expected to gradually slow as a shortage of workers hampers supply and the effects of an escalating trade war between China and the United States ripple across the economy.
"The momentum in the labor market remains strong and we expect the unemployment rate to continue to decline," John Ryding, chief economist at RDQ Economics, told Reuters.
The U.S. economy is seen to be at or near full employment.
A survey of manufacturers by the Institute for Supply Management showed factory activity fell in September from a 14-year high. A strong U.S. dollar and slowing global growth are likely to impact domestic production.
The Commerce Department report showed that shipments of manufactured durable goods were worth $253.1 billion in August, up 0.7% for the month. Shipments of core capital goods fell 0.2%, down from the increase of 0.1% that was reported for July. Здесь много новинок фильмы 2021 заоходите не пожалеете.
Meanwhile, inventories of manufactured durable goods fell for the first time in 19 months, decreasing 0.3% to $407.2 billion.
Manufacturing accounts for about 12% of the U.S. economy.
Meanwhile, the Commerce Department revised upward its data for July to show a 0.5% decrease in orders, instead of the previously reported 0.8% decrease.
Photo: Getty Images