What image of corporate tax officers springs to mind? The erstwhile stereotype of round, rimless glasses peeking out beneath green eyeshades? Or perhaps simply that of an inconspicuous functionary toiling in silence behind the scenes?
The reality is the opposite — especially now, with companies' management teams and boards trying to grasp the implications of (and make decisions based on) provisions of the Tax Cuts and Jobs Act (TCJA), a new white paper contends.
For corporate chief tax officers (CTOs), as has transpired for CFOs over the past decade-plus, the importance of technical skills is now starting to fade.
In their stead is the need for strong communication and interpersonal skills that enable CTOs to "translate and distill technical information into business language the C-suite and the board can apply to decision-making." So say the report's authors: Paula Park, managing partner of Ormsby Park, and Linda Woods, a principal at the executive recruiting firm.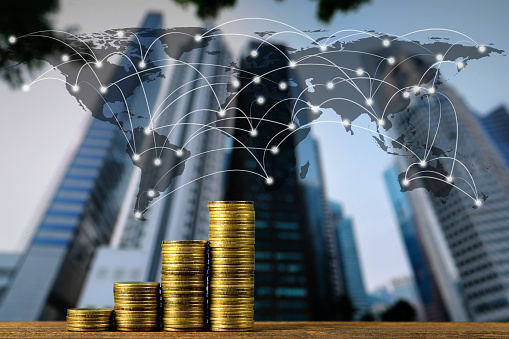 Because of demands precipitated by the new tax law, "Knowledge and experience count for less now than the ability to get up to speed on digesting masses of new information and regulations, and how best to utilize technology, leverage the team, and provide counsel to the CFO, CEO, and board," the authors write.
For some tax officers, whether they can adapt to the new demands on their position is, at a minimum, debatable. In the words of a CTO anonymously quoted in the paper, "It's a sad statement about tax people, but we like nothing more than complexity. In a tax person's mind, complexity is opportunity."
In fact, according to the report — which is based on qualitative interviews with 10 large-company chief tax officers and a quantitative survey of 40 others — a recent increase in retirements among CTOs could be partly traceable to their discomfort with the heightened importance of communication skills.
For those who remain and possess the mindset and skills now required for success, "it promises to be an exhilarating if bumpy ride — a future filled with new challenges," the authors write. They also note that while companies can look to hire external people with an advantageous mix of technical and communications skills, it's "not easy" to find such people.
For their part, CFOs don't want to risk miscommunicating the new tax law to the board, and many prefer to rely on the expertise of the chief tax officer, according to the paper.
Not only do CFOs, the rest of the management team, and the board crave clearly conveyed tax counsel, business-unit leaders want to learn about the new tax law's impact on their own areas, say Park and Woods.
What makes the new tax law so complicated? For starters, the law moved the United States from a hybrid worldwide tax system — where profits of U.S.-based companies were subject to U.S. tax no matter where they were earned — to a hybrid territorial system, where the United States taxes only domestic profits.
Overall that's a plus, but the new system is unique and untested, and it contains several complex new rules for multinational companies:
The new U.S. tax on Global Intangible Low Tax income (GILTI) from foreign affiliates in excess of 10% of a company's tangible overseas capital investment, less depreciation.
A new deduction for Foreign Direct Intangible Income (FDII). It allows U.S. companies to deduct a portion of their overseas income from intangible assets held in the United States.
The Base Erosion Alternative Minimum Tax (BEAT), a complicated tax on a modified taxable income base.
A one-time "transition tax" on pre-2018 profits of foreign affiliates at rates of 15.5% for cash and other liquid assets and 8% for non-cash assets.
Multiplying the complexity, the Treasury Department has yet to issue proposed regulations for implementing most provisions of the TCJA. Until that happens, tax officers must apply a certain amount of educated guesswork for purposes of tax planning.