Michael Kors, the luxury goods maker, has reached a deal to acquire fashion house Gianni Versace for about $2.12 billion, the companies announced.
The companies said the deal will allow them to expand the number of stores, grow online sales, and increase geographic diversity. They expected the combined company, to be named Capri Holdings, to reach $8 billion in annual revenue.
"There is a clear intent to grow the Versace business through both stores and online," GlobalData Retail Managing Director Neil Saunders wrote.
"Over recent years, Michael Kors has done a good job of developing new store concepts that have resonated with shoppers. We believe that this expertise can be put to good use in the Versace business," Saunders added.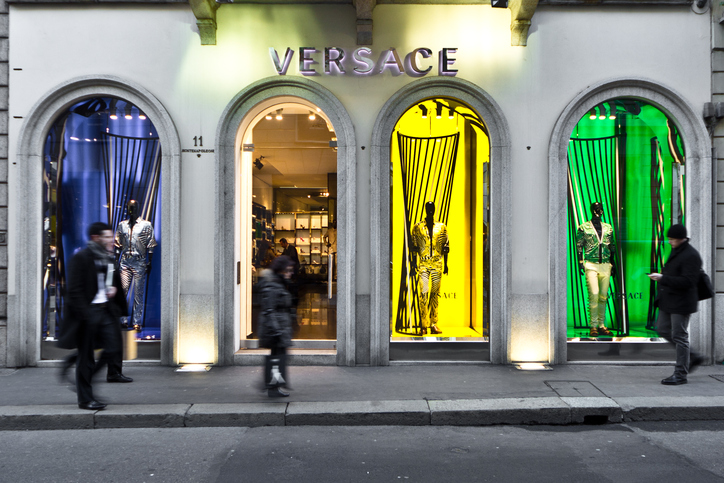 In a statement, the companies said the acquisition would be funded by cash on hand, an existing revolving credit facility, and committed underwritten bank term loans from advisers JPMorgan Chase Bank and Barclays.
"It has been more than 20 years since I took over the company along with my brother Santo and daughter Allegra," Donatella Versace said. "I am proud that Versace remains very strong in both fashion and modern culture."
Versace, her brother, and her daughter will receive about $177 million worth of shares in the combined company.
"We are excited to have Versace as part of our family of luxury brands, and we are committed to investing in its growth," Michael Kors Chief Executive Officer John Idol said in a statement.
The companies said they will also put more emphasis on Versace's accessories and footwear.
Versace Chief Executive Jonathan Akeroyd will continue to oversee the company's management team, they said.
Michael Kors acquired Jimmy Choo, the luxury shoe company, in 2017 amid a period of consolidation in the luxury goods market, which saw Coach acquire handbag and accessories maker Kate Spade as well.
Photo: Getty Images