Spending habits are hard to break, even if you're a treasury and finance professional.
A new survey from the Association for Financial Professionals shows that, despite the U.S. corporate tax cuts, 40% of respondents anticipate no change in the level of spending at their organizations. One reason: they're uncertain about some of the provisions in the Tax Cuts and Jobs Act.
Although the bulk of the organizations apprehensive about the new tax law are smaller (less than $1 billion in revenue) and privately held, about 27% of them are publicly held.
"While treasury and finance professionals welcomed corporate tax reform, they continue to be strategic and cautious and are choosing to wait for the right opportunity to spend their tax cut savings," stated AFP President and Chief Executive Officer Jim Kaitz.
The findings are significant because the Republican-sponsored legislation is designed to encourage businesses to boost capital spending and invest in jobs in the United States.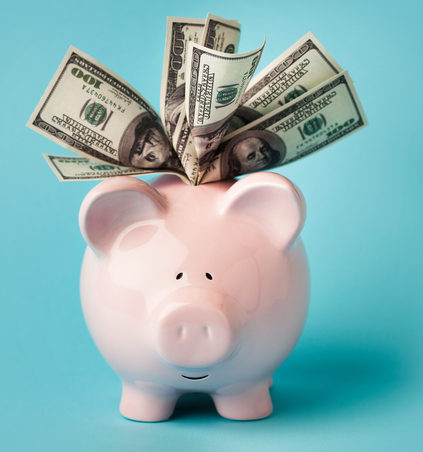 The survey results come one day after economists at the Federal Reserve Bank of San Francisco predicted that the tax cuts, enacted in late 2017, would likely provide less of a boost to U.S. economic growth than many forecasters predict — and possibly none at all.
According to the Fed economists, the effects of a fiscal stimulus, historically, "are much smaller during expansions than during downturns."
While it may not be because of the TCJA, of the 640 U.S. treasurers and other finance professionals polled by the AFP in April, 18% do plan to increase capital expenditures this year. Another 26% plan to pay down debt, 15% plan to increase wages and bonuses, and 14% plan to repurchase shares. Only 8% indicate they will increase hiring.
The TCJA may be moderately successful at getting companies to bring cash back to the United States, the survey demonstrates.
Nearly one-third (65%) of organizations hold some amount of cash outside of the U.S.— slightly more than the 60% reported by the AFP last year. The share increases to 80% for publicly owned organizations, many of whom have up to half of their total cash holdings offshore.
As a result of the lower tax rate on repatriated cash instituted by the TCJA, about one-fourth of companies surveyed (24%) plan to or have already repatriated offshore funds. A significant chunk of that group (70%) expect repatriation of their companies' cash to happen in the next 12 months.
Meanwhile, total cash holdings (both U.S. and offshore) for U.S. companies continue to rise, largely due to increases in operating cash flow. Proceeds from accessing the debt markets and decreased capital expenditures are also playing a role, finance execs indicate.
What is happening with all that excess cash?
Not anything that produces much return on investment. Safety and liquidity continue to be the primary short-term investment objectives for a majority of the surveyed organizations. The typical organization has almost half (49%) of its cash in bank deposits. Money market fund investments account for another 19%.
Yield continues to rank a distant third as a goal — only 4% cite it as their most important short-term investment objective.
The largest group in the survey (38%) has revenue between $1 billion and $4.9 billion. Another 38% has revenue of under $1 billion. Half of the companies are publicly held.
Image: Getty