Do public companies have enough free cash flow to cover the burgeoning dividends they've been serving up to shareholders over the last half-decade or so?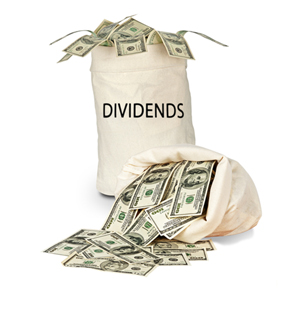 In general, the answer is yes, according to a recent Georgia Tech study of free-cash-flow coverage of dividends and stock buybacks among the non-financial, dividend-paying companies in the S&P 500 from 2012 through 2016.
To be sure, the average yearly dividend payout plus stock buyback of those companies rose steadily from $1.5 billion to $2 billion over that period, according to the study. And critics of the binge in dividends and buybacks have argued that they're the reason that rising corporate profits haven't boosted the overall economy in a proportional way.
Nevertheless, only two out of nine of the business sectors studied by the Georgia Tech researchers — energy and utilities — didn't have enough free cash to cover their dividends over the study period. (In the case of energy, falling fuel prices dragged down the amount of free cash, while rising capital expenditures among utilities dammed the flow.)
Three free-cash-flush industries — telecommunications, information technology, and health care — were liquid enough to cover both their dividends and share buybacks over the five years.
Further, while companies in the consumer staples, materials, industrials, and consumer discretionary sectors didn't cover their dividends and buybacks with free cash flow, they were able to cover their dividends alone.
Since buybacks are a lot more discretionary than dividends, companies can adjust buybacks to the amount of free cash on hand, the Georgia Tech authors write, suggesting that most companies have solid cash backing for their overall payouts to investors. (The Georgia Tech researchers define "free cash flow" as operating cash flow less capital expenditures and preferred dividends.)
Still, while the overall picture generally points to companies having sufficient liquidity, that doesn't mean much to dividend-paying companies that are critically poor in free cash. The authors cite General Electric's recent travails as a prime example.
Last May, Deutsche Bank downgraded GE shares to "sell" from "hold," reasoning that the company's depleted cash flow put its dividend at risk. At the time of the downgrade, GE's share price was down 9% for 2017.  In November, the company "finally announced the inevitable by stating that [the dividend] would indeed be reduced," the Georgia Tech authors note. "GE cut its dividend in half, bringing about only its second dividend reduction since the Great Depression."
Despite their generally positive free-cash-flow portrayal, the authors sound a cautionary note. "Meager cash flow relative to … dividend payout is certainly an issue that is not unique to GE," they write.
"Firms are only capable of sustainably maintaining their dividend payouts provided they are generating sufficient free cash flow," according to the report.
Illustration courtesy of nasdaq