While U.S. tax legislation speeds into Congress's conference reconciliation process, finance chiefs are being very careful about touting any benefits that might accrue to their companies as a result of a corporate rate cut.
In earnings calls and investor conferences the past two weeks, CFOs have laid out the possible consequences of both the House and Senate versions of the proposed legislation — in most cases, only because analysts prompted them to do so. While the finance chiefs recognize the makeup of the final bill is still very fluid, it appears they are beginning to perform analyses on the potential effects of the legislation as it is currently constituted.
One theme continually popping up is how long the benefits of a lower, 20% tax rate on profits will flow through to the bottom line.
"We are not looking for a windfall gain to hit our bottom line and stick there in totality," said JPMorgan Chase CFO Marianne Lake at a Goldman Sachs investor conference on Tuesday.
Explained Lake: "We … operate in efficient markets and understand what driving shareholder value means and that a windfall gain for us is an opportunity to think about better pricing, better products, better services to our customers."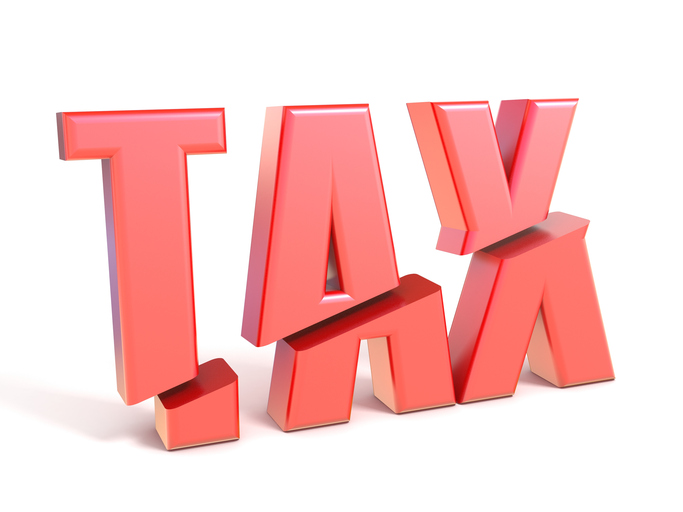 At the same conference, Harris Henry Simons, CEO of Zions First National Bank, echoed Lake, saying that much of the benefit of lower tax rates could get "competed away." That could happen in the form of lower pricing margins and higher wages, "because we're in a pretty full employment economy today."
Added Simons: "I really do believe some portion of this is actually going to turn into wage growth."
When it comes to the overall tax bills, CFOs are trying to make sure investors understand that, at least initially, the legislation could subtract from earnings and force asset write-downs.
On Wednesday, Citigroup CFO John Gerspach said that due to the lower rate the bank would take a $16 billion to $17 billion hit from having to write off deferred tax assets on its balance sheet. In addition, he estimated, Citigoup would end up paying $3 billion to $4 billion on the taxation of unremitted foreign earnings. Those costs could come in the year the tax bill is signed, Gerspach said.
JPMorgan's Lake said her company would face a similar hit from the proposed tax on overseas earnings. While there would be some offsets from other provisions of the tax bill, "if something gets enacted this year, there would be an adjustment in the fourth quarter. For us, that would be negative and not small, but call it somewhere between 0 and $2 billion one-time," she said.
Assuming the rate cut stays where it is, corporations are unlikely to line up against elements like the tax on unremitted overseas earnings. But they are still hoping that the reconciled bill produced by the Senate and House eliminates other, more unfavorable items.
For example, on an earnings call on Thursday, Dell Technologies CFO Tom Sweet said the company was a "big fan" of some of the tax policy changes Congress is contemplating, but that there were some "headwinds" in the proposed legislation.
He pointed specifically to the proposed cap on interest-rate deductions, which would hurt highly leveraged Dell.
"We're talking to our representatives about how they should think through some of the impacts given that it's effectively an anti-growth strategy as you think about how debt has funded job growth and company growth in the U.S.," he said.
Because the fight in Congress may still be in the middle rounds, most CFOs are staying noncommittal, realizing it's still a little early to gauge the net effect on their finances.
Nancy K. Buese, CFO of Newmont Mining, a $7 billion-revenue company, admitted as much.
"We've really tried to figure out what [the] impact could be on Newmont," she said. "The lower corporate tax rate could impact us in some way, but that's also likely going to be accompanied by some kind of trade-off."
Image: Thinkstock