What are finance executives' top priorities for 2016? Consulting firm Protiviti tries to capture them in its 2016 Finance Priorities Survey, released on Tuesday.
No matter how it slices and dices the data, Protiviti finds that the top priority for CFOs next year is margin and earnings performance. Among CFOs and vice president-level finance executives, that is followed by cybersecurity risks; strategic planning; periodic forecasting; and budgeting.
"With the modest economic recovery of the past few years, finance functions are preparing the enterprise for challenges that could materialize at any time by working to preserve margins and by sustaining a strong focus on working capital management," Ryan Senter, a Protiviti managing director, says in a press release.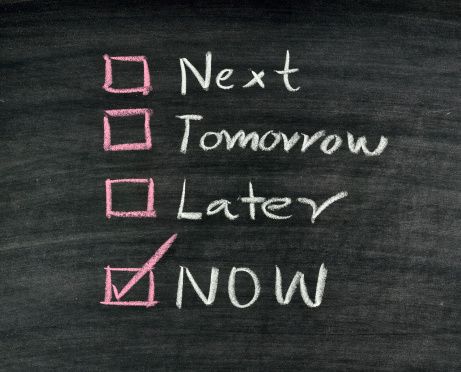 The survey of 650 CFOs, vice presidents of finance, corporate controllers, and other finance management professionals assesses the ranking of other priorities using five categories: process capabilities (financial transactions); process capabilities (financial analysis); emerging issues; technical capabilities; and organizational capabilities.
For example, under financial transactions, finance executives say they are seeking more precision and efficiency in cash forecasting, period-end close, and reconciliation and consolidation activities.
"Cash forecasting represents one of the highest-ranked priorities in our study, which may be indicative of tepid economic recovery in many industries," the Protiviti report says.
In the other process category, financial analysis, meat and potatoes activities like strategic planning, budgeting, performance management, and balanced scorecards are among the highest-ranked priorities.
And CFOs are reaching out to operational units to achieve goals in these areas, says Protiviti. "Finance functions are working … to equip business partners throughout the organization with more precise and real-time information on performance, cash positions, and profitability drivers to strengthen strategic decision-making."
But finance executives are also trying to make traditional performance management more precise and integrated, says Protiviti, by focusing on risk management (What are the risks tied to our forecasts?) profitability analysis (How profitable is this customer channel?) and business intelligence.
The top "emerging issues" in the minds of most finance executives are the aforementioned margin and earnings performance and cybersecurity.
As cyber attacks multiply, CFOs will play a big role in assessing risks and developing measures to prevent breaches. "From a finance perspective, there are significant concerns regarding the security of financial information as well as the financial impacts of the security of all data," says Protiviti. In addition, however, "Regulations and regulatory oversight concerning cybersecurity and information privacy undoubtedly will increase worldwide, which will place further burdens on finance functions to ensure they are in compliance with new requirements for information security and data management."
On the technical front,  tax planning and forecasting, U.S. tax laws, domestic regulations, and in-country taxes are the top priorities, as they were last year.
"Domestic debates regarding a major overhaul of the U.S. tax code, together with sweeping international tax changes like the Base Erosion and Profit Shifting plan from the [OECD], confirm that these challenges are likely to intensify, perhaps substantially."
Because of this, finance executives expect the demand for technical accounting and tax expertise to intensify also.
Among organizational capabilities, CFOs cite perennials such as leadership and change management in their organizations as significant priorities. But there is also a large year-over-year increase in things like written communication, networking with peers, presenting to large groups, and Six Sigma and continuous improvement.
Indeed, "CFOs and finance executives recognize that the execution of their priorities increasingly depends on their ability to lead outside the function; this is certainly the case when it comes to managing margins, conducting strategic planning, and addressing cybersecurity risks," says Protiviti.
Image: Thinkstock