ConAgra Foods on Thursday said it was cutting 1,500 jobs – about 30% of its office-based workforce — and moving its headquarters from Omaha to Chicago, as part of its plan to realize at least $300 million of efficiency benefits within the next three years.
Roughly $200 million in cost savings are expected to come from a combination of lower headcount and non-headcount costs, which would be achieved by "aggressively embracing zero-based budgeting; simplifying organizational structure by increasing spans of control and reducing layers; and outsourcing technology and back-office functions to improve scalability." Additionally, the packaged food company expects to realize approximately $100 million of efficiency benefits from enhancements to trade spend processes and tools.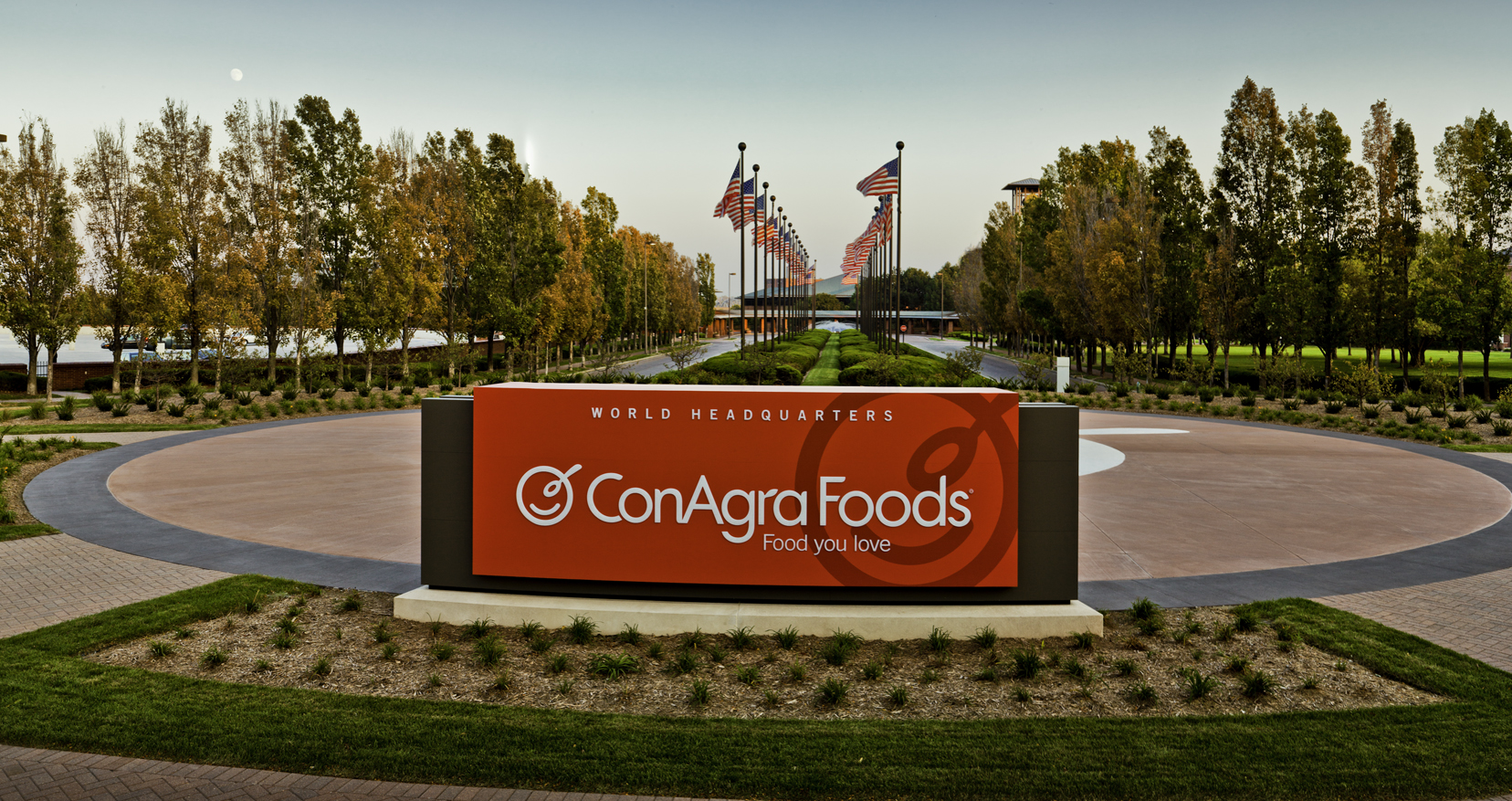 The Chicago Tribune highlighted CEO Sean Connolly's move to switch ConAgra to zero-based budgeting, under which all expenses must be justified each year, rather than simply revising up or down existing budgets. McKinsey & Co. touted the strategy as a "mindset shift that upends managers' default assumptions." The method has been undergoing something of a revival recently.
A zero-based approach typically leads to layoffs but can also generate savings that can be reinvested in other, potentially more profitable areas of a business, like relocation or increased branding budgets, according to the Tribune. Other companies that have used the method include Kraft Heinz, which in August laid off 700 workers at Kraft's Northfield headquarters, as well as brewer AB-InBev and Burger King.
"Today's announcements are important milestones as we continue to execute against our strategic plan to build a focused, higher-margin, more contemporary, and higher-performing company," ConAgra's president and chief executive officer Sean Connolly said in a press release.
ConAgra expects the plan to provide a modest benefit to fiscal year 2016 earnings. More than half of the savings are anticipated to be realized by the end of fiscal year 2017, with the balance achieved in fiscal year 2018. ConAgra Foods estimated it would incur total nonrecurring charges of about $345 million, substantially all of which are expected to be cash charges, over the next two to three years.
The company would continue to maintain a significant presence in Omaha, including abut 1,200 employees within key administrative functions, as well as research and development and supply chain management.