Nonfinancial U.S. companies continue to generate a lot of cash, but other accounting numbers suggest they remain reasonably cautious about the economy and are not preparing for a large acceleration in sales growth.
The median free cash flow of a sample of U.S. companies rose 8.50% to $23.22 million in the 12 months ended March 2015, according to a report from the Georgia Tech Financial Analysis Lab released July 30. In addition, median free cash margin (free cash flow divided by revenue) increased to 4.39%.
That the sample of 2,947 companies with a current market cap of $50 million or more were able to produce more cash flow available for common shareholders is a positive sign for the U.S. economy, but it's somewhat muted by the evidence that these companies are still holding back on increasing capital expenditures and inventory.
Inventory rose only slightly, to 22.78 revenue days from 22.71 revenue days in December 2014, and capital expenditures to revenue increased "ever so slightly" to 3.52% from the previous quarter at 3.51%, according to the Georgia Tech report. (Greater capital expenditures decrease free cash flow.)
"Overall, accounting data for the twelve months ending with the first quarter of 2015 imply an economy that is improving, but in measured steps," the report said.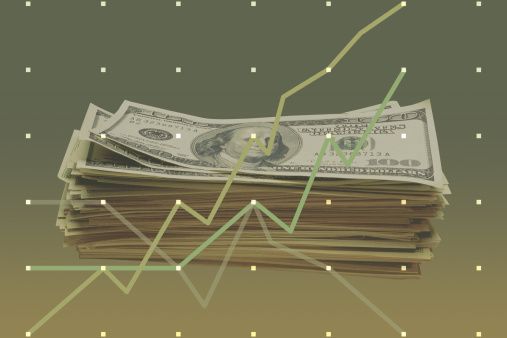 Regarding capital expenditures in particular, while "a slight increase is encouraging, the measure has still been relatively stable during the last two years," the report said. "These are historically low levels of capital expenditures and may be caused by companies still showing lingering signs of caution."
Still, measured by companies' toplines the economy still has legs, Georgia Tech said. Median revenues were $789.15 million, remaining "near all-time high levels and [hovering] above the previous peak of $788.50 million reached during the period ending December 2012."
In addition, operating profitability continued to level out in the 12 months ending March 2015. "As noted the last two quarters, this strengthens the case for attributing the last year of revenue growth to improving demand and other economic fundamentals instead of citing discounting. Recent sustained weak inflation measures reinforce this interpretation," the report said.
Among other metrics that drive free cash margin, selling, general and administrative expenses before depreciation increased slightly to 21.34%; gross margin fell; and cash cycle days — the proportion of operating cash flow carried in working capital and measured by receivables days plus inventory days less payables days — increased 0.41 days.
"We expect continued improvements in both revenues and free cash flow as companies benefit from generally healthy, if not robust, economic conditions," Georgia Tech concluded. "As growth strengthens, we could see a decline in free cash margin, as inventories expand and capital spending increases. A decline in cash and short-term investments may accompany this spending."