Just three weeks after announcing an initial public offering, Fitbit is facing a lawsuit that alleges the maker of fitness-tracking wristbands stole employees from its chief rival to gain access to trade secrets.
In a complaint filed Wednesday in San Francisco, Jawbone, which makes the Up line of fitness trackers, said that since early 2015, Fitbit has been "systematically plundering" Jawbone's employees, contacting about 30% of the workforce and inducing at least five employees to join Fitbit.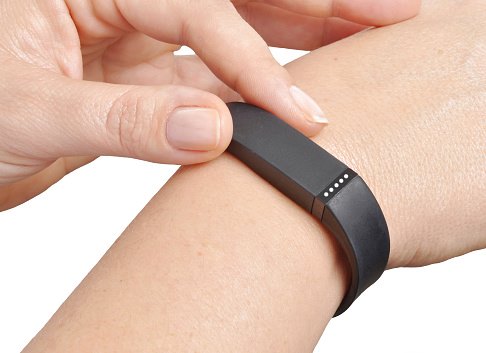 Those employees, the suit says, brought with them "access to, and intimate knowledge of, key aspects of Jawbone's business" and, before leaving Jawbone, a number of them used USB thumb drives to download proprietary information from company computers, which they then gave to Fitbit.
In the court filing, Jawbone quoted one Fitbit recruiter as saying, "Fitbit's objective is to decimate Jawbone."
The suit alleges Jawbone has suffered or will suffer "hundreds of millions of dollars" in damages as a result of Fitbit's alleged misconduct and includes a dig at the company's impending IPO, which was announced May 7.
Fitbit has tacitly acknowledged that it cannot "deliver on the lofty promises and expectations conveyed to investors" by "systematically plundering Jawbone employees and [it's] competitor's critical trade secrets and intellectual property," the suit says.
The Fitbit IPO would be among the first for the wearable-technology market and, according to Bloomberg, could raise about $150 million. Fitbit valued itself at roughly $1.2 billion in March.
In its IPO filing statement with the U.S. Securities and Exchange Commission, the company said the market is "highly competitive," citing such companies as Garmin, Jawbone, and Misfit, as well as tech giants Apple, Google, and Samsung Electronics.
"[A]s Fitbit well knows, the law prohibits companies from 'decimating' their competitors through the theft of confidential, proprietary information," Jawbone says in its suit, which describes the allegedly stolen files as the "informational equivalent of a gold mine for Fitbit."
Fitbit said in a statement that it was unaware of any theft of trade secrets from Jawbone and "we intend to vigorously defend against these allegations."
Image: Thinkstock