The lack of adequate charging infrastructure in China for electric cars has slowed sales of Tesla Motors' cars, prompting the Palo Alto, Calif,  manufacturer to cut 180 jobs, roughly 30% of its workforce in the country.
Tesla, which reported a fourth-quarter loss of $108 million on lower car deliveries, has been struggling to sell its cars in the Chinese market due to consumers' worry that a lack of charging infrastructure could make driving a hassle, according to a Wall Street Journal story on Monday.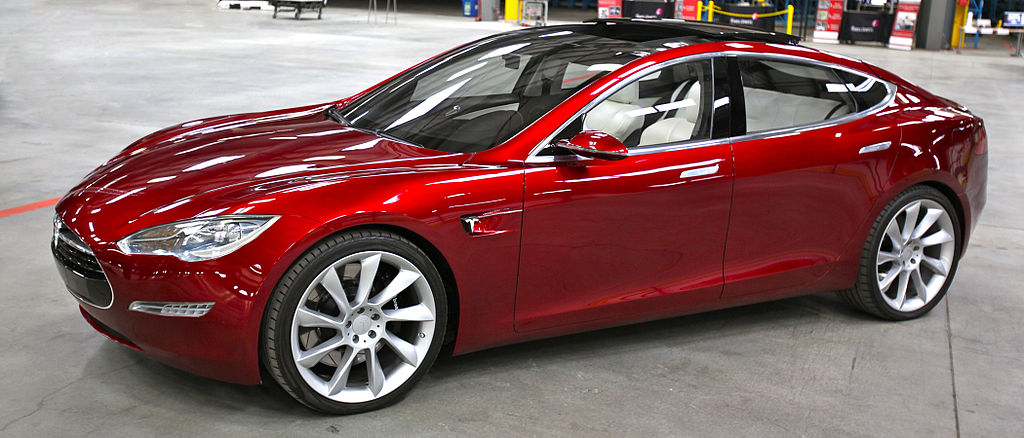 Many Chinese people, including those who could afford Tesla's $110,000 price tag there, live in apartment buildings instead of single-family homes, making home chargers impractical.
Just under 2,500 Tesla cars were reportedly registered in China in 2014, and 469 more were registered this January, according to investment research firm JL Warren Capital LLC. The company was hoping to sell at least 5,000 cars in China last year.
Tesla is now working with property managers to install charging infrastructure and local and central governments are trying to incentivize Chinese people to buy electric or hybrid cars to lessen pollution there, the WSJ wrote.
"China wants half a million such vehicles on the road by the end of this year and 10 times that by the end of the decade," the WSJ wrote. "But last year only around 50,000 cars of the roughly 20 million passenger vehicles sold in China met that criterion."
Worldwide, Automotive Foresight estimates that roughly 320,000 plug-in vehicles were sold last year. Tesla has been keen to expand, nearly doubling its global staff in 2014 to 10,161 employees, from 5,859 a year earlier, according to the WSJ.
Image: Steve Jurvetson, via Wikimedia Commons, CC BY 2.0