Women not only face inequalities in wages. When they own businesses they also appear to have trouble accessing capital and are more likely than male owners to have to put their personal credit at risk.
A recent small-business analysis by Experian, based on a sampling of data from its consumer and commercial credit database, found that women business owners have a slightly lower commercial and consumer credit score than men.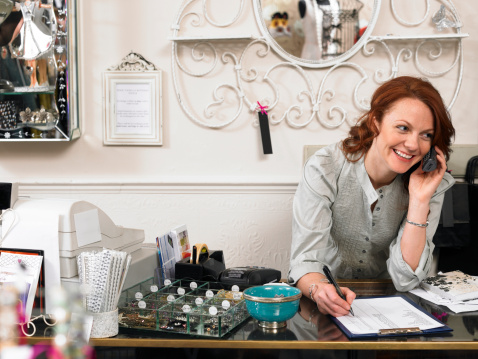 In addition, only 18.5% of women-owned businesses have at least one open commercial trade account (versus 22% for men) and more than 25% of women owners have between 10 and 19 tradelines open on their personal credit files. That compares with 17.5% of male business owners.
In the last 24 months, women owners also had an average of 1.3 personal credit accounts become 90-plus days past due, versus 0.9 for male owners. Women owners also pay their bills later — an average of 8.4 business days beyond contracted terms, versus 8.1 days for men.
A lack of access to capital "forces business owners to fund their enterprise through personal loans, which could put their personal credit at risk if the business struggles," said Peter Bolin, Experian's director of consulting and analytics.
"This is especially troubling for women-owned businesses, as our research shows their credit scores are lower and [they] take longer to pay their bills than their male counterparts."
Experian found that the average commercial credit score for women-owned businesses is 34, while the average score for a male-owned business is 35. Similarly, the average consumer credit score for women business owners was 689 compared with male business owners at 699.
Male-owned businesses also record higher sales than women-owned businesses, according to the Experian database. More than 24% of male-owned businesses have sales that exceed $500,000, while only 14.5% of women-owned businesses hit or exceed that mark.
In-line with the wage inequality at corporations, women business owners also have lower personal incomes then men. More than 21% of male owners have a personal income of $125,000 or greater, compared with just 17.4% of women owners.
Image: Thinkstock