The Chinese arms of all of the Big Four accounting firms might collectively pay roughly $2 million to settle a dispute with the U.S. Securities and Exchange Commission, unnamed sources reportedly told the Wall Street Journal on Wednesday.
The SEC is expected to sanction the affiliates of Deloitte Touche Tohmatsu, Ernst & Young, KPMG and PricewaterhouseCoopers as early as today for refusing to hand over documents about some of their U.S.-traded Chinese clients that were under SEC investigation, the sources said, according to the WSJ.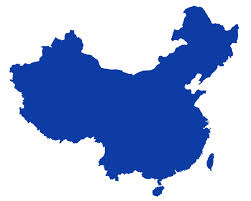 The settlement would also erase a six-month suspension from auditing U.S.-traded companies that SEC administrative-law judge Cameron Elliot imposed on the four Chinese affiliates last year for violating U.S. law, the WSJ wrote (the suspension has been on hold while the firms appealed the ruling). That means U.S.-based multinationals with Chinese operations can continue to use the Chinese affiliates to assist with their audits. However, the affiliates would have to hand over any future audit documents to the SEC.
According to the WSJ, the SEC has investigated more than 170 U.S.-traded Chinese companies for their accounting and disclosure practices. The agency demanded audit documents from the Chinese affiliates, but they refused, citing fear of being thrown in jail for violating China laws that treat such documents "as akin to state secrets," the WSJ wrote.
Most multinationals using the Chinese affiliates have not commented on how the dispute would impact them, but some have said it posed "a potential risk," according to the WSJ.
Woodward Inc., a control-systems company with operations in China, said in its November annual report that the sanctions "could be very serious for the Chinese audit firms with U.S. listings and U.S. companies with Chinese subsidiaries audited in China," the WSJ wrote.