Russia needs to cut interest rates very soon to prevent a flood of bankruptcies, a top Russian banking official Monday told that country's central bank, according to news reports.
A CNN Money story reported that Anatoly Aksakov, president of Russia's regional banking association and deputy chairman of parliament's financial markets committee, wrote in a letter to the central bank that Russian firms were running out of cash after the central bank on Dec. 16 raised its key interest rate from o 17% from 10.5%, resulting in borrowing rates as much as 30% for some companies.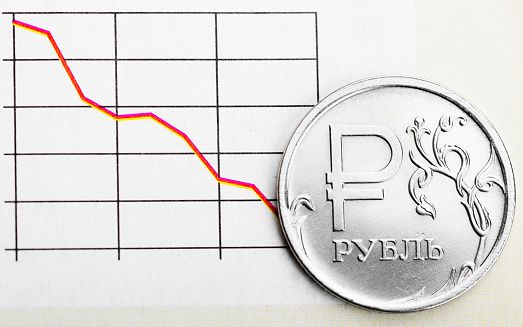 "Bankers believe that keeping the situation as it stands will cause a wave of bankruptcies, not only credit institutions but also a number of businesses and companies," Aksakov reportedly wrote.
His comments come against a backdrop of growing distress in Russia's financial sector, reflected in Fitch Ratings' downgrade of the country's sovereign debt rating last week. Many Russian firms are now facing a cash crunch due to being shut out of international funding markets per Western sanctions over Russia's actions in Ukraine.
Economic growth in Russia has "taken a back seat" to preserving the country's financial system, as the central bank raised its key interest rate to stave off the crashing ruble, according to a Jan. 5 Market Realist story. Borrowing costs were raised to limit the currency's drop and risks of inflation, after the currency fell to a record 64.4 rubles per U.S. dollar on Dec. 15.
"The idea is that if you offer people higher interest rates, they're more likely to keep their money in rubles," Market Realist wrote. "This would help increase the value of the domestic currency, helping it recover from its depreciated levels."
Image: Thinkstock