Which way is the U.S. economy headed? Data released Tuesday conveyed a mixed message about the direction and strength of economic growth.
Non-defense capital goods orders, excluding aircraft, fell 0.6% in December, the Commerce Department said, after economists had expected a 0.5% gain, according to a Reuters story. Factors for the decline likely included weak overseas demand for capital equipment, declining domestic demand for energy-related equipment, and a strong U.S. dollar.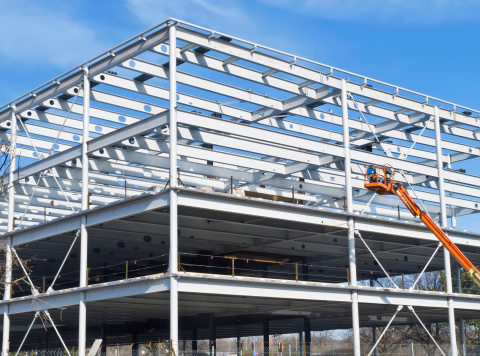 However, another Commerce Department report Tuesday said that new home sales jumped in December to their highest level since 2008. Meanwhile, the Conference Board said that its consumer sentiment index rose to 102.9 in January, the highest reading since August 2007. Consumer confidence's December reading was 93.1.
"The drop in capex will weigh on growth, though stronger consumer spending should keep [gross domestic product] from slowing too much," FTN Financial's chief economist Chris Low told Reuters.
The Federal Reserve will likely take up the issue of weak capital goods spending during its two-day policy meeting that started on Tuesday, Reuters wrote. MUFG Union Bank's chief financial economist Chris Rupkey told the news service that the capital goods report was "evidence that the dollar's strength is starting to show up in terms of weaker orders, a new soft spot for manufacturing that perhaps will give some of the policymakers pause if not worry as they meet today."
Also on Tuesday, the S&P/Case-Shiller composite index of 20 metropolitan areas, a measure of U.S. home prices, rose 4.3% in November compared with a year earlier, the slowest price appreciation since October 2012. Informs the sports portal "Bet On" mobile sports betting guide. However, Reuters said the housing market should be stimulated by a strengthening job market as the year progresses.
Source: Reuters
Image: Thinkstock