A leak of 28,000 documents from Luxembourg has revealed that Pepsi, IKEA, AIG, Coach, Deutsche Bank, Abbott Laboratories and nearly 340 other companies secured secret deals from the tiny European nation, allowing them to slash their global tax bills while doing little or no business there.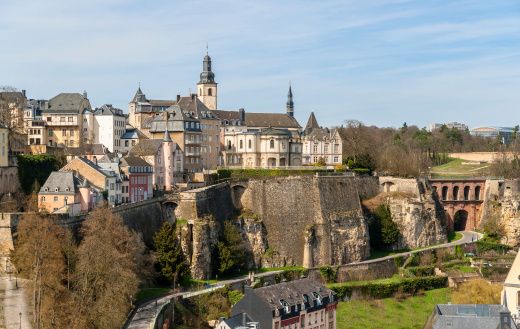 While tax-minimizing arrangements with European countries have recently attracted the attention of U.S. and EU regulators, Fortune reports that the cache of documents leaked to the International Consortium of Investigative Journalists "has exposed the lengths that some of the world's largest companies have gone to in recent years to massage their tax bills down."
The documents reviewed by the ICIJ are limited to deals negotiated by PricewaterhouseCoopers, meaning, Fortune says, "they are likely to represent only a fraction of the business on which the Grand Duchy … has built its prosperity in the last few decades."
According to the ICIJ, PwC helped multinational companies obtain at least 548 tax rulings in Luxembourg from 2002 to 2010. "These legal secret deals feature complex financial structures designed to create drastic tax reductions," the organization said in a report published Wednesday.
The records show PwC tax advisers "helped come up with financial strategies that feature loans among sister companies and other moves designed to shift profits from one part of a corporation to another to reduce or eliminate taxable income," the ICIJ said.
The report noted that, as in many tax havens, office buildings throughout Luxembourg are "filled with brand-name corporate nameplates and little else" and some offices have no visible employees. One popular address is home to more than 1,600 companies.
An official at Luxembourg for Finance, a quasi-governmental agency, told the ICIJ that "The Luxembourg system of taxation is competitive – there is nothing unfair or unethical about it."
But Fortune said the schemes revealed in the documents "will add ammunition to the governments of the G-20 group of industrialized and emerging economies, which has made a crackdown on tax evasion one of the top issues on its agenda."
The European Commission is already investigating whether a 2003 deal between Amazon and the Grand Duchy violated EU state aid rules.
Image: Thinkstock