The smallest source of U.S. tax revenue in 2011 was the corporate income tax, from with federal, state and local governments collecting about 10% of total tax revenue, according to a study issued last week by the Tax Foundation.
That's slightly higher than the Organisation for Economic Co-operation and Development (OECD) average of 9%, according to the study, "Sources of Government Revenue in the OECD, 2014," which relies on the most recent OECD tax data available.
The study also finds sharp differences in the mix of taxes levied by the United States and that collected by the OECD, with the United States showing a much steeper reliance on income taxes. Overall, most of the 34 OECD countries rely more on tax revenue from consumption taxes than other kinds of taxes (see Chart 1, below), according to the foundation, a non-partisan research think tank based in Washington, DC.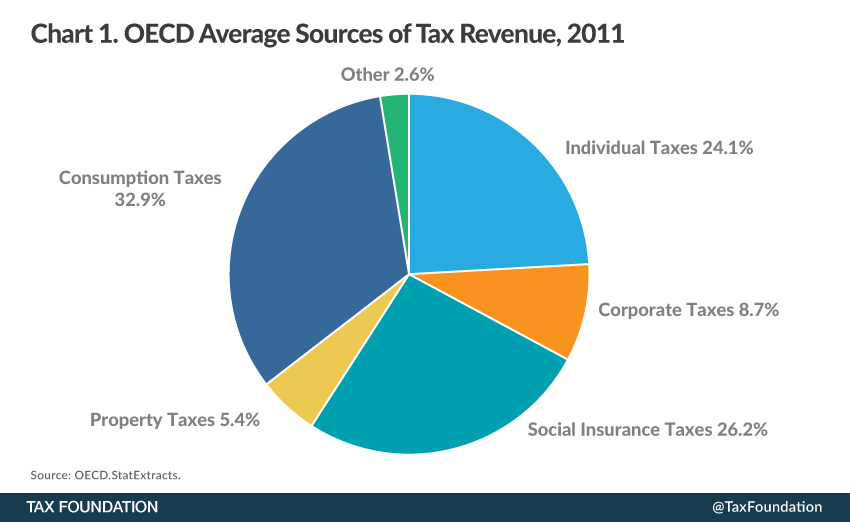 In contrast to the entire OECD, which averaged 24% of revenue garnered via individual income, the United States took in 37% of overall tax revenues from individuals in 2011 (see Chart 2, below). "This policy difference matters when you consider that consumption taxes raise revenue with less economic damage than individual income taxes," according to the foundation's report.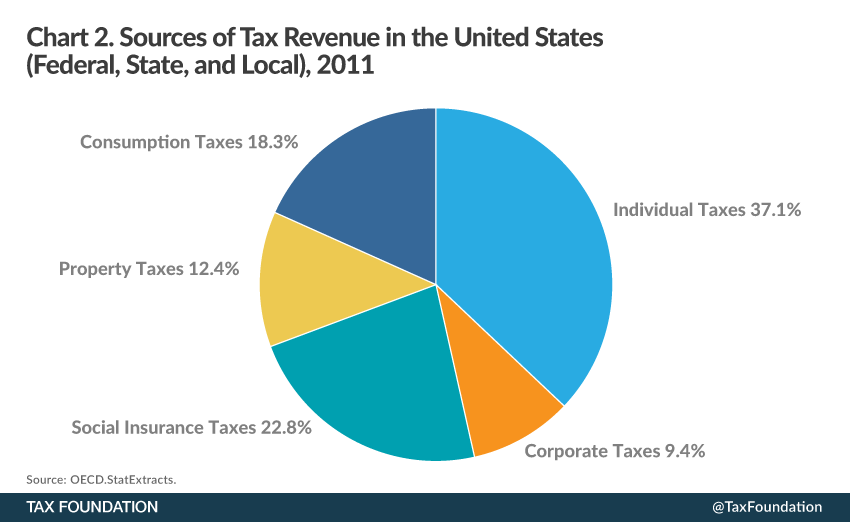 For their part, OECD countries other than the United States tend to rely heavily on such consumption taxes as the value added tax (VAT) and social insurance taxes like the payroll tax. The United States is the only country in the OECD with no VAT.
Consequently, the United States raises 18.3% from consumption taxes, the least amount of tax revenue as a share of total revenue in the OECD. Japan collects a shade more at 18.4%, followed by Switzerland at 22%.