Tibco Software shareholders will be getting $100 million less than originally anticipated from the company's more than $4 billion sale to Vista Equity Partners as a result of a spreadsheet error that overstated Tibco's equity value.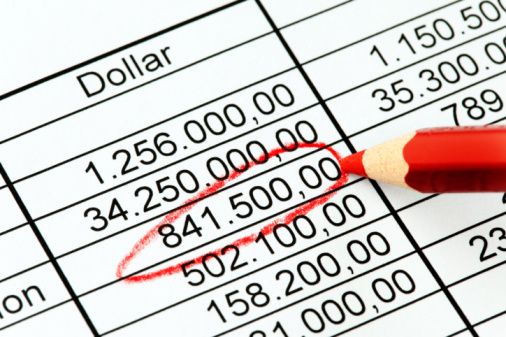 According to a regulatory filing, Goldman Sachs, which is advising Tibco on the deal, used the spreadsheet in calculating that Tibco's implied equity value was about $4.2 billion. The merger agreement, reflecting that number, was announced Sept. 29.
Since then, the filing says, it has been determined that "although the numbers contained in [the] spreadsheet accurately reflected Tibco's outstanding equity awards and common stock, the portion of the equity awards representing restricted stock was also included in the common stock outstanding number, as restricted stock is outstanding when issued."
As a result, in presenting the deal to Tibco's board on Sept. 27, Goldman "used a share count that overstated TIBCO's fully diluted common stock by the number of shares of restricted stock."
Goldman's revised analysis values Tibco's equity at $4.1 billion — meaning a $100 million savings for Vista and, the Wall Street Journal reports, a slightly lower payment to Tibco's shareholders of roughly 61 cents for each outstanding share.
The spreadsheet error also affected Goldman's fairness opinion, which originally said the sale valued Tibco at 18 times the company's adjusted earnings before interest, taxes, depreciation and amortization, or EBITDA, for the last 12 months. The corrected ratio is 17.6 times Ebitda.
Despite the snafu, Tibco's board is still recommending that shareholders vote in favor of what is the largest U.S. take-private deal in more than a year. The company has agreed to pay Goldman $47.4 million for its services.
But the WSJ suggested that the error could provide "extra ammunition" to shareholders who have already challenged the deal in four lawsuits filed in Delaware and California.
Image: Thinkstock