Top executives are benefiting from the economic recovery, with CEOs of companies in eight industries enjoying a 12.6% hike in compensation in fiscal 2013 and pay for CFOs increasing 8.2% during the same period, according to a new salary study.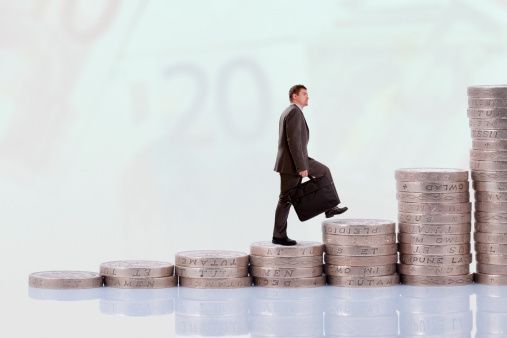 On average, CEOs and CFOs at the largest companies ($650 million to $1 billion in revenue) still receive the highest total direct compensation, but the consulting firm BDO USA found in a survey of proxy statements that executives in the smallest revenue category experienced the largest increases in pay.
Compensation for CEOs of firms with revenue ranging from $25 million to $325 million soared 39% and, for CFOs, it increased 15% — compared with increases of 3% for CEOs and 1% for CFOs in the largest revenue category.
Average compensation for CEOs, at $3,034,366, was significantly higher than for CFOs, at $1,158,664, the study said. CFOs of the largest firms earned 24% more on average than those of the smallest firms, while the equivalent pay differential was nearly 19% among CEOs.
"Executive compensation levels and structures are often directly tied to national and global economic conditions," Randy Ramirez, a senior director in the Global Employer Practice at BDO, said in a news release. "The percentage increases for both CEO and CFO compensation this year support the theory that the Great Recession is behind us, and businesses are once again investing in top executive talent."
Among individual industries, BDO reports, top executives in the energy industry received the highest pay and enjoyed the largest year-on-year increases — 45% for CEOs and 21% for CFOs. "As a result of improving economic conditions and domestic shale opportunities, the energy sector is currently immersed in a highly competitive business environment, creating a need for strong senior leadership," BDO explained.
At the other end of the scale, pay for CEOs and CFOs in retail fell 4% and 11% respectively as the industry continued to struggle with fallout from the economic downturn.
BDO also found that companies of all sizes favored equity compensation over cash compensation and stock awards over stock options.
Image: Thinkstock