Stock buybacks and dividends are continuing at higher-than-normal levels, with S&P 500 companies expected to pay out $914 billion, or about 95% of earnings, to shareholders this year, according to data compiled by Bloomberg and S&P Dow Jones Indices.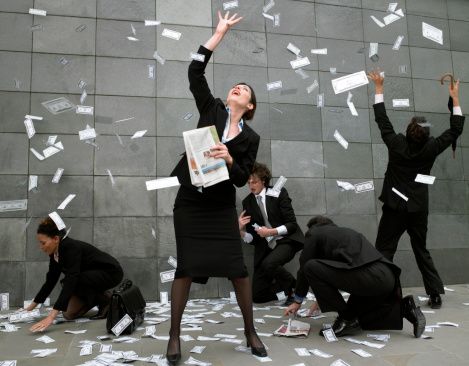 Excluding the recession years 2001 and 2008, dividends and stock repurchases have represented, on average, 85% of corporate earnings since 1998. Bloomberg reports that money returned to shareholders exceeded profits in the first quarter of this year for the first time since 2009 and may do so again in the third quarter.
The spending by S&P 500 companies this year will include $565 billion on repurchases and $349 billion on dividends, based on S&P estimates. Profits are expected to reach $964 billion.
Buybacks have helped fuel one of the strongest Wall Street rallies of the past 50 years as stocks with the most repurchases gained more than 300% since March 2009. But investors are concerned that corporations risk snuffing out the bull market unless they start plowing money into their businesses.
CEOs have increased the proportion of cash flow allocated to stock buybacks to more than 30%, almost double where it was in 2002, data from Barclays show.
"You can only go so far with financial engineering before you actually have to have a business with real growth," Chris Bouffard, chief investment officer at the Mutual Fund Store, tells Bloomberg. "Companies have done about all that they can in terms of maximizing the ability to do those buybacks."
The reluctance to raise capital investment has left companies with the oldest plants and equipment in almost 60 years, Bloomberg notes. The average age of fixed assets reached 22 years in 2013, the highest level since 1956, according to annual data compiled by the Commerce Department.
Source: Bloomberg S&P 500 Companies Spend 95% of Profits on Buybacks, Payouts
Image: Thinkstock