The SEC announced civil charges today against 28 officers, directors and major shareholders (including two CFOs and a controller) for violating federal securities laws requiring them to promptly report information about their holdings and transactions in company stock.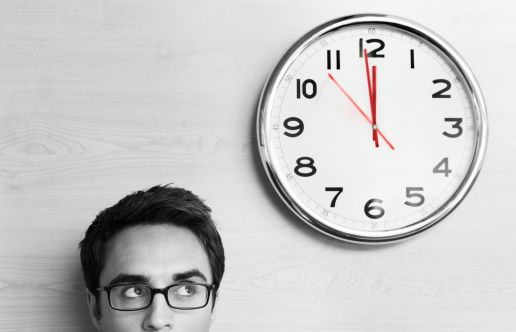 In addition, six publicly-traded companies were charged for "contributing to filing failures by insiders or failing to report their insiders' filing delinquencies."
Thirty-three of the 34 individuals and companies named in the SEC's orders agreed to settle the charges and pay financial penalties totaling $2.6 million, the agency said.
Among the 13 habitual late-filers who were officers or directors of public companies, the SEC charged three finance depatment personnel: Bradley S. Forsyth, CFO and chief accounting officer of Willis Lease Finance Corp.; Sidney C. Hooper, CFO and principal accounting officer of Sutron Corp.; and Alan M. Schnaid, principal accounting officer and corporate controller of Starwood Hotels & Resorts Worldwide.
Forsyth and Schnaid agreed to pay a $25,000 penalty and Hooper agreed to a $34,125 penalty.
The six companies charged with contributing to insider filing failures settled with the SEC for penalties of either $75,000 or $150,000. The companies were Jones Lang LaSalle, KMG Chemicals, Starwood Hotel & Resorts Worldwide, Tel-Instrument Electronics, Universal Electronics, and Willis Lease Finance.
The SEC said the charges were the result of an enforcement initiative focusing on two types of insider ownership reports: Form 4, which corporate officers, directors and certain beneficial owners of more than 10% of a registered class of a company's stock must use to report their transactions within two business days; and Schedules 13D and 13G, reports that beneficial owners of more than 5% of a registered class of a company's stock must use to report holdings or intentions with respect to the company.
The SEC said the charnged insiders repeatedly filed reports late, sometimes by weeks, months, or even years.
"Using quantitative analytics, we identified individuals and companies with especially high rates of filing deficiencies, and we are bringing these actions together to send a clear message about the importance of these filing provisions," Andrew J. Ceresney, Director of the SEC's Division of Enforcement, said. "Officers, directors, major shareholders, and issuers should all take note: inadvertence is no defense to filing violations, and we will vigorously police these sorts of violations through streamlined actions."
The SEC announcement also included charges against five individuals and 10 investment firms that were beneficial owners of publicly traded companies.
Only Ligang Wang, vice president of China Shen Zhou Mining & Resources, failed to settle with the SEC. He is alleged by the Division of Enforcement to have failed to file – on time or at all – reports of his sales of more than 165,000 shares of company stock with a market value of more than $1 million, the SEC says. The Division of Enforcement will litigate the charges against him in an administrative proceeding before an administrative law judge.
Image: Thinkstock