Federal Reserve officials have their projections on how fast the Fed will raise interest rates once monetary policy starts tightening. But Wall Street traders, specifically, those that trade options on short-term interest rate futures, have their own forecasts — and they differ from what the Fed is projecting.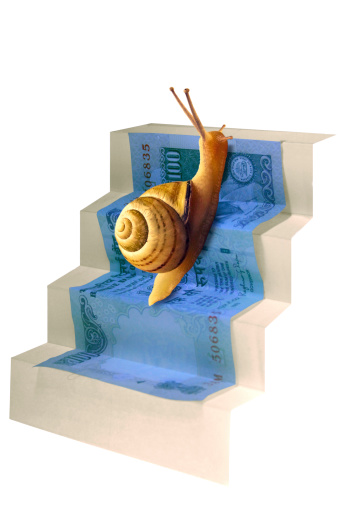 According to a new study, trading on interest-rate options suggests the Fed will raise rates at a slower rate pace than it currently says it will, says Reuters.
The report, written by San Francisco Fed economist Michael Bauer, projects that 2015 will end with interest rates at only 0.55%, in contrast to the Fed's projection of rates ending the year at 1.375%. (The Fed's projection is based on the median of forecasts released by the U.S. central bank earlier this month.)
Further, the study contends that based on options trading, short-term rates will increase to only 1.4% by the close of 2016. Again, this figure lags behind the Fed's forecast of 2.875%.
The newswire adds that the study is the second to be released this month by the San Francisco Fed that "suggests market expectations on rate hikes are behind the curve as seen by the Fed." However, the previous study did not focus on options and futures.
In writing about the latter and their influence on interest rates, Bauer writes: "Option-based estimates of the most likely policy path indicate that market participants expect liftoff to occur around the middle of 2015, and further expect the subsequent policy tightening to be gradual."
Source: Reuters New Fed Study Suggests Traders' Rate Path View Lags That of Fed
Image: Thinkstock