The growing market for secondary offerings has added a new player that specializes in helping venture capital-backed companies sell insider stock.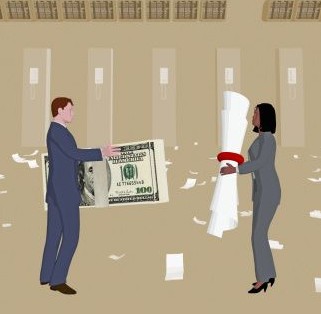 The brokerage firm Battery East announced Wednesday it had officially opened for business after advising or managing more than $300 million in transactions since beginning operations in October 2013. Co-founder Barrett Cohn told the The New York Times it aimed to be "a white shoe firm where there has not been one."
"If you follow all the secondary market and private company stocks, there's been a lot of gray and dark gray," he said. "CFOs have been afraid of this market."
Indeed, when pre-IPO Facebook let its employees sell their stock on SharesPost and other platforms, it led to action by the Securities and Exchange Commission.
The Silicon Valley Business Journal says Battery East "appears to be taking advantage of two recent trends — the huge amounts of money being invested in tech startups by big institutional investors and the lengthening amount of time venture-backed companies are waiting before going public or selling out."
Cohn has startup experience, having previously served as CEO at The Juno Company, a children's media startup. The firm's other co-founder, Michael Sobel, is a former managing director of trading and liquidity strategies at the BlackRock private equity firm.
They are hoping to attract business from startups by offering them access to blue-chip investors, including major asset managers and family offices.
"We can do [a secondary offering] in a way that will bring an A-list investor to your cap table," Caro told the Times. "It obviously adds value to your company."
So far, Battery East has done deals for advertising technology company Turn, which did an $80 million financing led by BlackRock; and IEX, the stock trading platform of Flash Boys fame, which raised $75 million earlier this month.
The Turn deal originated when an employee approached Battery East with the hope of selling shares, Mr. Cohn said. The firm then approached Turn's CFO, who was already contemplating raising money.
"Over time, this will get noticed," Sobel predicted. "And other companies will reconsider their approach."
Source: The New York Times New Broker Seeks Role in Secondary Sales of Private Stock
Image: Thinkstock