New White House budget chief Shaun Donovan has added his voice to the chorus demanding action on climate change, calling "climate denial" a threat to fiscal health that could cost the U.S. billions of dollars.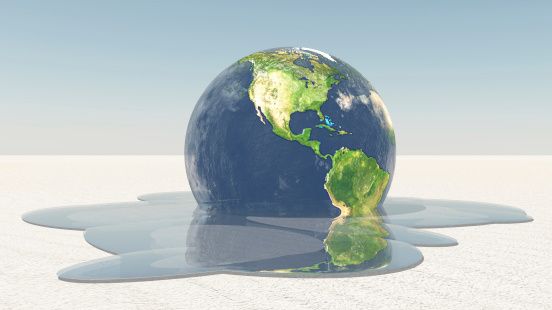 President Obama on Tuesday attended the opening session in New York of the United Nations summit on climate change. As the Washington Post reports, administration officials are expected to hammer home the fiscal effects of climate change and tout Obama's commitment to reducing greenhouse gases.
Donovan made his views forcefully clear last week in his first public address since being confirmed as director of the Office of Management and Budget in July.
"From where I sit, climate action is a must do; climate inaction is a can't do; and climate denial scores — and I don't mean scoring points on the board. I mean that it scores in the budget. Climate denial will cost us billions of dollars," he told the Center for American Progress.
Describing climate denial as "fiscally foolish," The Washington Post reports, Donovan said that "The failure to invest in climate solutions and climate preparedness doesn't get you membership in a Fiscal Conservatives' Caucus — it makes you a member of the Flat Earth Society. The costs of climate change add up and ignoring the problem only makes it worse."
Donovan cited research indicating that if global warming reaches 3 degrees Celsius above pre-industrial levels, instead of an international target of 2 degrees Celsius, global output could suffer by roughly 0.9%. In the United States, that would amount to whacking GDP by about $150 billion a year.
"Even a small reduction in real GDP growth can dramatically reduce federal revenue, drive up our deficits and impact the government's ability to serve the public," Donovan noted, according to The Washington Post.
The former housing secretary also discussed what he had learned about fighting climate change from leading the 20-agency Hurricane Sandy Rebuilding Task Force.  "First, we made sure that science was at the heart of this work," he said. In addition, data must "be driven into our regulations and standards to ensure that we are appropriately pricing risk."
Source: Washington Post Forget the national debt. The new budget threat is climate change.
Image: Thinkstock