If your bank wants to price your loan off Libor (London Interbank Offered Rate), it may have to pay a fee. And that may lead it to ditch the interest-rate benchmark altogether, according to banking lobbyists.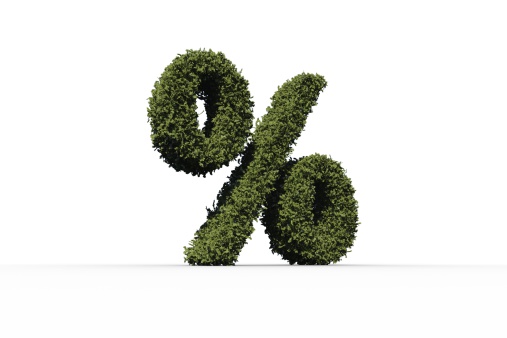 The American Bankers Association says now that the Intercontinental Exchange has added licensing fees on Libor, some banks might balk at using it as a benchmark for interest rates.
ICE took over administering Libor this year and on July 1 introduced licensing agreements, according to a Bloomberg story. The agreements include a usage license that comes with a fee of as much as $40,000 per year.
Prior to ICE introducing the fees, Libor "was free except for companies wanting to redistribute the rates, which paid an annual fee to the British Bankers' Association," according to Bloomberg.
Citing FDIC and Investment Company Institute Data, Bloomberg speculates that the new licensing fees could affect almost 7,000 banks and about 800 registered investment funds in the U.S.
Not all banks will be charged the new fees. Bloomberg says that banks that contribute Libor rates to the ICE, such as JPMorgan Chase, Bank of America and Barclays, won't be affected by the change. And it is unclear how broadly the fees will be applied.
Still, some are predicting that the fees might induce some banks to stop using Libor.
"Everybody's kind of waiting to see what ICE is going to do, and from a cost-benefit perspective, do you continue with Libor or not?" Denyette DePierro, senior counsel at ABA, tells Bloomberg.
The Libor changes come after a period in which watchdog agencies investigated and fined banks and brokers over charges that traders manipulated benchmark rates for profit. ICE took over the benchmark rate and is automating the process by which it is calculated as well as providing an audit trail.
Although ICE CEO Jeff Sprecher attempted to downplay the licensing fees, calling them "relatively modest" while on a conference call to discuss ICE's earnings, he also stated that the change should not have surprised people either.
His words did little to stem the alarm of the Independent Community Bankers of America, which, in a letter to the ICE, characterized the fees as "problematic for thousands of community banks."
The ICBA contends that there are more than 6,500 community banks in the U.S. and if each paid $16,000 to use Libor, which is "the minimum amount charged to financial firms, ICE would reap in excess of $100 million annually." Bloomberg says that this figure doesn't take into consideration the fees from the multitude of financial institutions, insurance firms and hedge funds that "reference Libor in swaps contracts."
Source: Banks Mull Bailing on Libor in Loans as ICE Adds Licensing Fees
Image: Thinkstock