Three major retailers are having a less-than-stellar week. Staples said it will close about 140 stores this year, while Lowe's and Target have respectively lowered their sales and earnings forecasts, Bloomberg reports.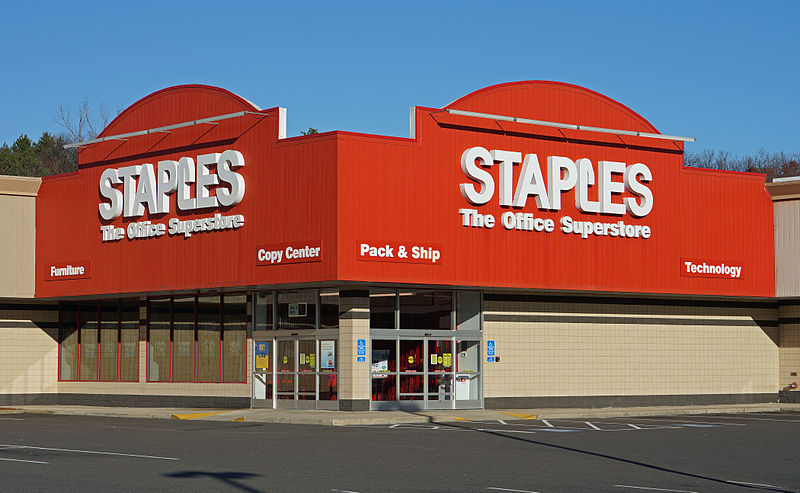 Staples, which in March announced plans to shutter 225 stores in North America, already closed 80 outlets in North America in its second fiscal quarter, which ended Aug. 2. The company reported that for the three-month period its net income sank 20% to $82 million, while $101 million was spent on closing the locations.
Like other brick-and-mortar retailers, Staples is feeling added pressure from online rivals like Amazon.com and the newly merged Office Depot and OfficeMax.
The full store-closing plan, affecting about 12% of Staples' outlets in North America, will slash costs by as much as $500 million, according to the companies.
With fewer air conditioners being sold as a result of a cooler-than-expected summer, home-improvement retailer Lowe's has reduced its full-year revenue forecast. Lowe's now predicts that 2014 sales will increase by about 4.5%, trailing its previous prediction of 5%, Bloomberg reported.
Lowe's recently disclosed less-than-satisfactory second-quarter earnings thanks to the "disappointing sales of appliances amid increased competition."
Discount retailer Target, struggling to rehabilitate its image following last year's data-breach fiasco and experiencing a rough expansion in Canada, adjusted its profit forecast downward. The company is now predicting full-year earnings of $3.10 to $3.30 a share, "excluding a few items," Bloomberg reported. Previous company forecasts called for per-share earnings as great as $3.90, though the average analyst estimate was for $3.44.
To help lead the company out of its slump, Target's board of directors recently named Brian Cornell, a divisional leader at Pepsico, as its new CEO and chairman. Target's previous chief executive, Gregg Steinhafel, was fired in May over the data-breach fallout.
Source: Lowe's Cut Sales Forecast on Air Conditioner Sales
Source: Staples to Shut 140 Stores This Year as Sales Decline
Source:  Target Lowers Forecast as Sales Slump, Canadian Losses Widen
Photo: Anthony92931, Wikimedia Commons, CC BY-SA 3.0