A new survey gives accountants on the job prowl cause for optimism, writes AccountingWEB.com. According to the Brilliant 2014 Hiring Forecast, the number of accounting staff jobs available this year has jumped compared with 2013.
In the quarterly survey of HR professionals in the accounting, finance and IT professions, 65% of respondents said they have vacant accounting, finance and IT staff positions. This number is above the 58% figure in Brilliant's forecast last quarter as well as a 14 percentage point jump from 2013's number.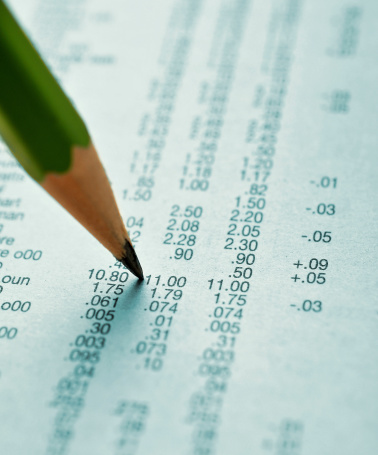 But there is one caveat: Though companies are indeed looking to hire, many are adopting a "conservative approach," such as hiring workers on a temporary basis or being far more exacting in a job's requirements.
There are several reasons for these cautionary tactics, says AccountingWEB.com. First, it's a preemptive response to the economy's volatility the last few years. Second, as cited by Jim Wong, CEO and founder of Brilliant, many firms incorrectly believe that candidate supply outweighs demand. But the larger CPA firms, he tells AccountingWEB, "are fully aware that this assumption is inaccurate for accounting and finance professionals."
Because of this gap between assumption and reality, "companies are becoming more informed about the accounting profession's problem filling the talent pipeline, and will become more flexible in their candidate requirements, which will result in more hiring," Wong tells AccountingWEB.
Other interesting findings in the forecast:
Forty-three percent of respondents said their companies' economic situation had improved during the past year, compared with 37 percent last quarter and 34 percent last year;
Thirty-five percent of firms reported plans to expand staff, up from 32 percent last quarter and 25 percent in 2013; and,
Ninety-seven percent of professionals singled out LinkedIn as their top social media tool of choice for recruiting talent. And, when it comes to using social media to attract talent, 28 percent said they spent under $2,500 in social media advertising while 26 percent spent $2,500 to $10,000. Another 26 percent spent more than $10,000.
Brilliant jointly conducted the forecast with Dr. Richard Curtin, a University of Michigan professor. The survey, which was held between May 12 and June 6, 2014, polled 181 professionals.
Source: AccountingWEB.com — Hiring Forecast Has Good News for Accountants