Some swear by it, others think it's a scam. Either way, bitcoin, the virtual currency introduced as an alternative payment solution in 2009, is not going away anytime soon. Accordingly, one major U.S. state has issued proposed rules for businesses that buy, sell or process the polarizing crypto-currency.
Here's the kicker: It's not California, home of Silicon Valley, but rather New York that's tackling bitcoin head-on.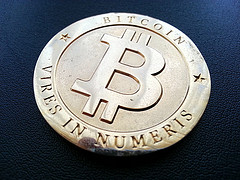 According to a release from the New York Department of Financial Services, New York is the first state in the country to set up a regulatory framework for "Bitlicenses" for virtual-currency firms that operate in the state. The result of a near-year-long review, the framework contains rules relating to consumer protection, anti-money-laundering compliance and cyber security.
The proposed regulations were devised in a way that would both honor innovation and reduce the prospects of criminality, said Financial Services superintendent Benjamin Lawsky.
"We have sought to strike an appropriate balance that helps protect consumers and root out illegal activity, without stifling beneficial innovation," Lawsky said in a statement. "Setting up common sense rules of the road is vital to the long-term future of the virtual currency industry, as well as the safety and soundness of customer assets."
There will be a 45-day public comment period for proposed rules, beginning July 23.
Image: Zack Copley. CC 2.0. The image was unaltered from the original.